Recommended restaurant in Asakusa this time is Ramen: Naritaya.
Ramen: Naritaya|Feature Reference

▶:Start Google Maps Here!(Smartphone)
TripAdvisor
Naritaya(score:4)
Restaurant's Name (Japanese)
成田屋
Business Hours
Monday – Friday
11:00 AM ~ 10:00 PM
Saturday – Sunday
8:00 AM ~ 8:00 PM
Category
Ramen Restaurant
Budget
¥1,000
TEL
+81-3-4285-9806
Address
2-7-13 Asakusa, Taito, Tokyo
Business Holiday
None
Access
Asakusa Station
Seats
34
Credit Card
Not Accepted
Smoking Establishment
Non-smoking
Appearance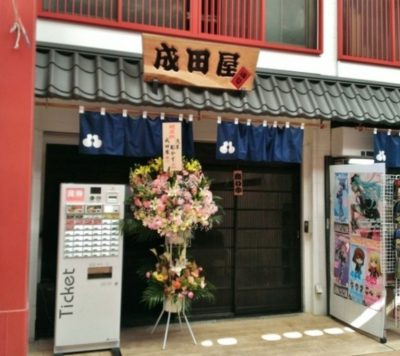 Travel time on foot is approximately 10 minutes from TX line Asakusa Station.
The exterior has a simple concept, technically aligned to the style of the other shops within the area. You may expect long lines especially during peak hours.
Ambiance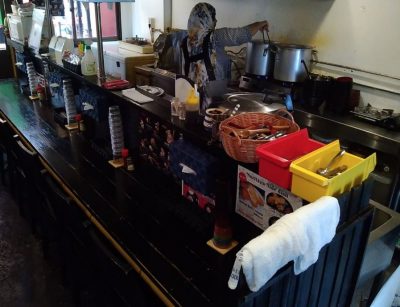 The restaurant's interior is very casual and the second floor is where the prayer room is located.
There is a ticket vending machine where you can customize your order.
Often times this restaurant has a lot of customers Muslims or not. Better be prepared as it may get overcrowded sometimes.
Recommended Menu
~ Special Mazesoba ~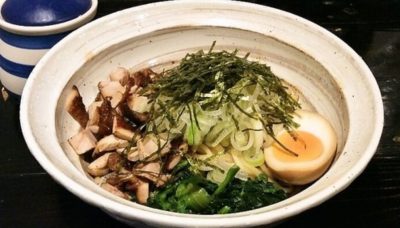 This is the store's recommended menu. It's best paired with Kaarage.
Additional Information
Recommended for solo diners or with a friend/co-worker.
Cons: Limited space
People's Review
View this post on Instagram

Day 5-Japan Nov 2017 ~ramen time The best hearty ramen 👍 #ramen#naritayaasakusa #naritayahalalramen #travel#alsagoffjapannov17 #riffyinjapannov17
View this post on Instagram

Hi! What's for breakfast today? This is rice ramen, with chicken karaage. Typical ramen would use pork bone, but this is a Halal version which uses chicken. A MUST-TRY dish when you're in Tokyo, Asakusa to be exact. Super yummy! 🍜🍲 #throwback #jayy2015 #ramen #foodporn #japanfood #foodgasm #instafood #foodie #foodism #karaage #naritaya #asakusa #tokyo #japan #halal #vscojapan #vscohile #vscofood #travel #vacation #instatravel #instamoment #breakfast #morningbreak #lunch #teabreak #brunch #dinner #supper
View this post on Instagram

Happiness is a bowl of oishi ramen~ *slurpssss* . . Ps: that unique 2in1 fork/ spoon 😁 #uniquelyjapan . . . . #azurrahintokyo2017#tokyosayinglalalalalala17#alsagoffjapannov17#tokyo#japan#naritayaasakusa#foodie#foodporn#oishi##ramen#beefgorogoro#likeforlike#tagsforlike#instalike#vscocam#vsco