Recommended restaurant in Shibuya this time is Ramen/Tsukemen: Menya Nukaji.
Ramen/Tsukemen: Menya Nukaji|Feature Reference

▶:Start Google Maps Here!(Smartphone)
TripAdvisor
Menya Nukaji(score:4.5)
Restaurant's Name (Japanese)
麺屋ぬかじ
Business Hours
Mondays – Fridays
11:00 AM ~ 4:00 PM (Daytime)
6:00 PM ~ 9:00 PM (Nighttime)
Saturdays
11:00 AM ~ 5:00 PM
Category
Tsukemen/Ramen
Budget
~¥1,000
TEL
+81-3-3476-8148
Address
3-12 Udagawacho| Monostep Ⅱ 1F, Shibuya, Tokyo 150-0042
Business Holiday
Sunday
Access
Shibuya Station
English Menu
Available
Credit Card
Not Accepted
Smoking Establishment
Non-smoking
Appearance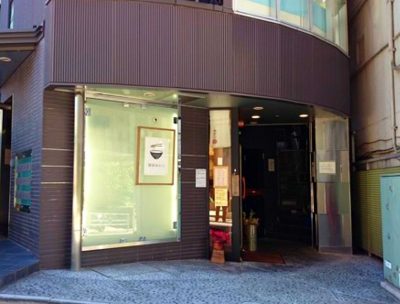 Located on the first floor of Monostep II, it isn't much of a trouble to find this place if you can read Japanese symbols. The building neither looks so new nor old on the actual view. They also have a signage so customers can tell it is a ramen/tsukemen shop.
Ambiance
"The counter seats"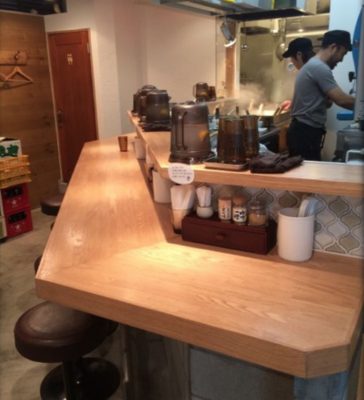 "A glimpse of the kitchen area"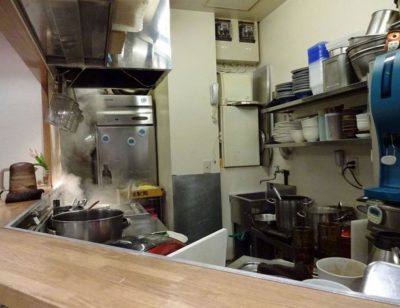 The dining area is truly lacking some space because it can only accommodate a few people but the shop never disappoints its customers for providing one of the best food menus in the heart of Shibuya. Also, you can see a lot of foreign visitors here.
Recommended Menu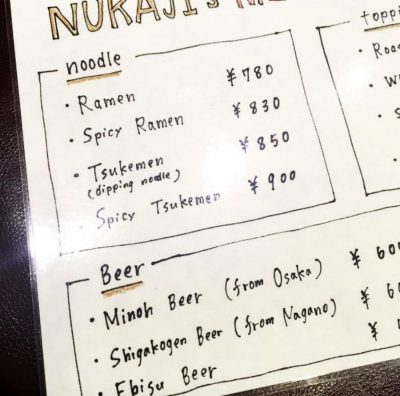 English food menu is available and all of these are worth trying for! The place is really famous for its Ajitama Tsukemen(dipping noodle). The richness of the soup and the silky smooth noodle texture are truly bliss!
Food Photos
"Ajitama Tsukemen"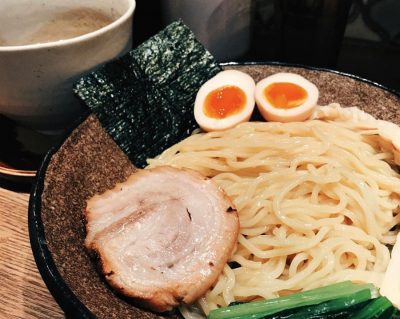 "Nikusoba"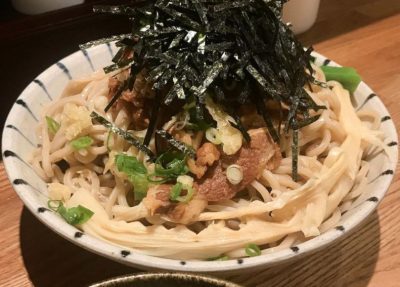 Additional information
Unavailable for takeout and delivery.
People's Review