Recommended restaurant in Ginza this time is Ramen: Oborozuki.
Ramen: Oborozuki|Feature Reference

▶:Start Google Maps Here!(Smartphone)
TripAdvisor
Oborozuki(score:4)
Restaurant's Name (Japanese)
銀座 朧月
Business Hours
[MOn – Tue – Hol] 11:30 AM ~ 3:30 PM
5:30 PM ~ 10:00 PM
[Wed – Thur – Fri] 11:30 AM ~ 4:00 PM
5:30 PM ~ 11:00 PM
[Sat – Sun] 11:30 AM ~ 4:00 PM
5:00 PM ~ 10:00 PM
(As soon as the soup runs out…)
Category
Ramen Restaurant
Budget
¥1,000
TEL
+81 3-6280-6166
Address
6-3-5 Ginza, Chuo 104-0061, Tokyo Prefecture
Business Holiday
None
Access
Yurakucho Station
Seats
7
Credit Card
Not Accepted
Smoking Establishment
Non-smoking
Access from the Station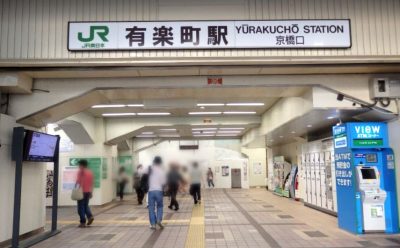 Convenient location to all travelers and working individuals because it is just a few minutes away from the station.
It is approximately 5 minutes on foot from the Central Entrance of JR Yamanote line Yurakucho station.
Appearance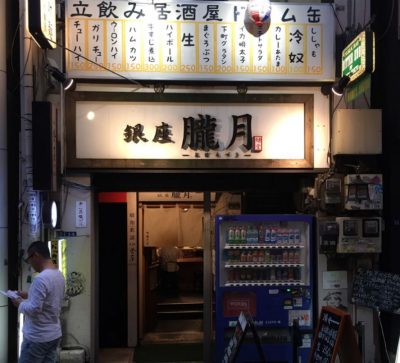 Simple exterior matches the atmosphere inside this ramen shop. No need for lifts as it is just located at the ground floor level.
Although this shop has no English name, it isn't that difficult to find as long as you already know the Kanji characters displayed outside the restaurant.
It's definitely not a new building and you can find a vending machine for drinks from the outside.
Ambiance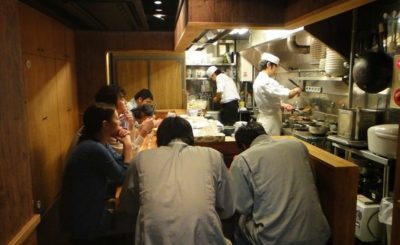 The interior of this ramen house is by far the simplest of all ramen shops that I 've been to.
There are only 7 counter seats and provided with a bit narrow spacing in between.
I would say this place is really good for solo diners, and those who are eating with a co-worker or a friend.
It is not so convenient for family dining or dating couple.
More often than not, this place is really crowded and the waiting time may take up to 40 minutes.
Recommended Menu
Tsukemen @ ¥1050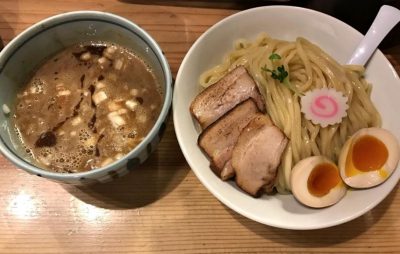 Highly recommended menu is its very own Tsukemen or the dipping noodle style.
Many would described it as very tasty and a perfect match for Chinese noodles.
Additional Information
・Services offered:
Additional toppings, side dishes, or other meals are also available from the food menu.
・Cons:
Waiting time may take longer than expected because it is always overcrowded.
People's Review
View this post on Instagram

This one is nice. #朧月 #銀座 #tsukemen
View this post on Instagram

#銀座朧月 #朧月 #つけ麺 #ラーメン#麺 #麺スタグラム #ラーメン屋 #らーめん #ramen #拉麵 #日本 #NoodleSoup #Ramen#銀座 #ギンザ #ginza #gourmet#japanfoodgopan #東京 #tokyo #japan #FoodJapan #JapaneseFood #love #foodie #food #yummy #ランチ #lunch #午餐