Recommended restaurant in Makati, Metro Manila this time is Thai: People's Palace.
People's Palace|Feature Reference
▶:Start Google Maps Here!(Smartphone)
TripAdvisor
People's Palace (score:4.5)
Name
People's Palace
Hours
Monday – Thursday 11:00 AM – 2:30 PM, 5:00 PM – 11:00 PM
Friday 11:00 AM – 2:30 PM, 5:00 PM – 12:00 MN
Saturday 11:00 AM – 12:00 MN
Sunday 11:00 AM to 11:00 PM
Budget
P1,500 (average for 2)
TEL
+63 2 729 2888
Address
1F Greenbelt 3, Ayala Center, Makati, Luzon 1223, Philippines
Holiday
None
English Menu
Available
Smoking
Non-smoking
Card
Credit Cards are accepted
How to Book
For further inquiries and advance table booking, please call the restaurant thru their landline number.
Appearance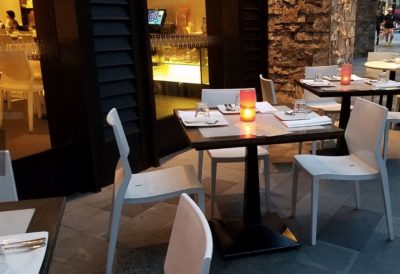 First impression? Well, Impressive! Yes, that was exactly what I said when I saw People's Palace from a distance.
The concrete pillars at the doorway make the restaurant even more appealing than the others. The outdoor tables and chairs are also elegant-looking!
The walls are made of sturdy glass from top to bottom and it didn't hide what is happening inside the restaurant and vice versa!
Ambiance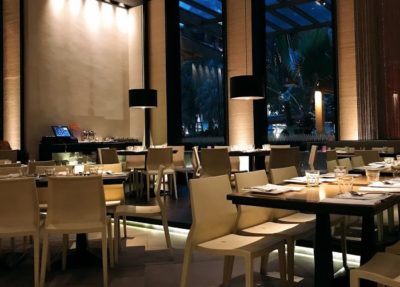 A great family dining experience awaits those who seek an authentic Thai cuisine experience around the Makati area.
Nice ambiance with both outdoor and indoor seating, customers can choose whether to stay inside or just enjoy being outside while devouring into food.
The service is also commendable as the staff managed to be attentive to every customers' needs despite the busy hours.
Recommended Menu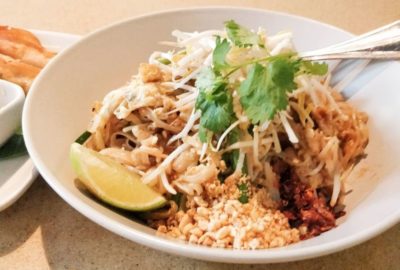 Pomelo Salad, Phad Thai, Gaiyang (Bbq Chicken), Tom Kha Gai, Chicken Satay, Spring Roll, Pandan Chicken, Tea, Sticky Rice with Mango
Additional Information
Recommended when eating with family and friends, and for dating.
The restaurant has group set meals, and it is also vegetarian-friendly.
People's Review