Recommended restaurant in Shibuya this time is Burger: Reg On Diner .
Burger: Reg On Diner|Feature Reference

▶:Start Google Maps Here!(Smartphone)
TripAdvisor
Reg On Diner(score:4)
Business Hours
Mon – Sat
11:00 AM ~ 10:00 PM (LO – 9:30 PM)
Sunday and Holidays
11:00 AM ~ 8:00 PM (LO – 7:30 PM)
Category
Burger Restaurant
Budget
¥1,000 up
TEL
+81-3-3498-5488
Address
1-8-1 Higashi | K House 1f, Shibuya 150-0011, Tokyo
Business Holiday
Tuesday
Access
Shibuya Station
Seats
17
Credit Card
Not Accepted
English Menu
Yes
Smoking Establishment
Non-smoking
Appearance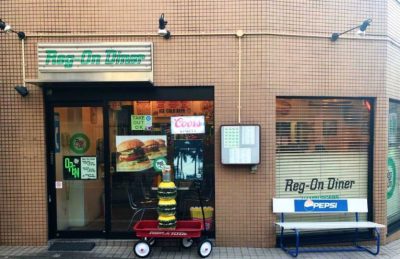 This is the outer view of the restaurant. The building is a little old-looking yet it still appealing. The three-layered burger on a cart dummy is drawing much attention because of its unique style.Also, expect long lines especially during peak hours. Travel time on foot from Shibuya station is approximately 10 minutes.
Ambiance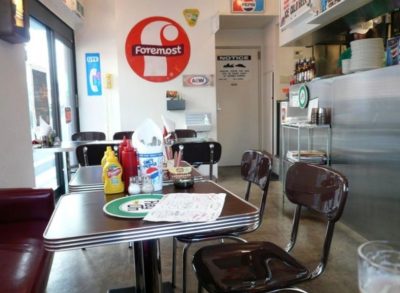 There are about 17 seats available so it is convenient to eat alone, dating or with colleagues.
This is a very typical burger shop just like the other burgers in town. Due to a limited number of seats, it is a little overcrowded.
Recommended Menu
These are the highly recommended menu at Reg On Diners. Undoubtedly delicious with 100% Aussie beef patties.
"Big Reg"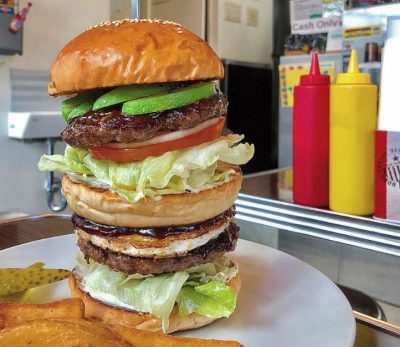 "Double Cheese Burger with Egg Topping"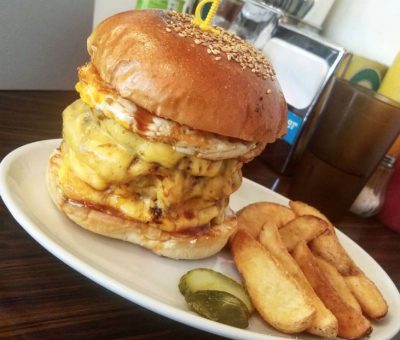 "Pineapple Burger"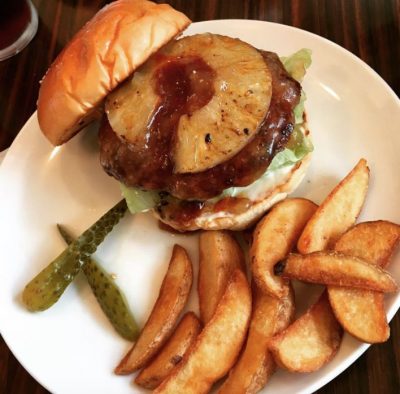 Avocado Burger"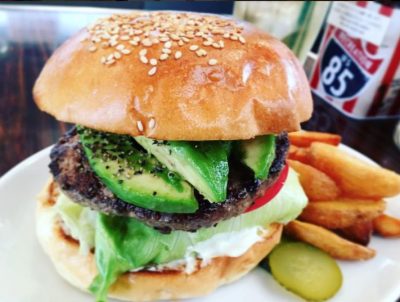 Additional information
・Kids are welcome!
・Services offered: Available for takeout and delivery.
・Cons: secluded place.
People's Review
Every 29th day is a meat day in Japan. Of course, I did. #regondiner #hamburger #burger #gourmet #shibuyagourmet #yum #yummy #food #america #higashi #ebisu #shibuya #tokyo #japan #January29 #January #winter #2018 #shibuyalunch #lunch #latelunch #29 #meat #meatday 29の日。 今日のロケごはん。
. Today's burger 🍔🇺🇸 . 國學院大学近くの ▷▶︎Reg-On Diner . ✔️Double burger . . #todays #burger #regondiner #american #diner #double #rootbeer #shibuya #tokyo #japan #cafe #lunch #japanese #junkie #food #instagood #instalike #instafood #instayum #instapic #photoftheday #instadaily #バーガー #ハンバーガー #渋谷 #東京 #カフェ #ランチ
たくさん歩いてたどり着いた、 ハンバーガー屋さん、美味しすぎました🍔🥑 #regondiner#hamburger#delicious#卒業旅行#l4l