Recommended restaurant in Ueno this time is Ramen: Sanji.
Ramen: Sanji|Feature Reference

▶:Start Google Maps Here!(Smartphone)
TripAdvisor
Sanji(score:4)
Business Hours
11:00 AM – 3:00 PM
6:00 PM – 8:00 PM

Saturday; Holiday
11:00 AM – 3:00 PM

Category
Ramen Restaurant
Budget
¥1,000〜
TEL
+81-90-9313-8828
Address
3-25-12 Higashiueno, Taito 110-0015, Tokyo Prefecture
Business Holiday
None
Access
Inarichō Station
Seats
9
Credit Card
Not Accepted
Smoking Establishment
Sectionalized smoking
Appearance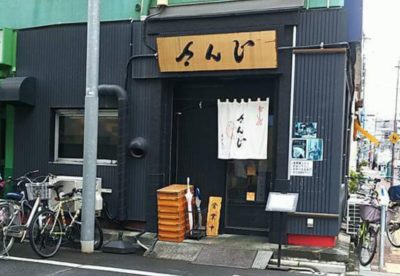 Travel time on foot is approximately 3 minutes from Tokyo Metro Ginza line – Inarichō Station just take Exit 1, and 5 minutes from Tokyo Metro Hibiya line – Ueno Station on Exit 1.
Long lines always happen here in this renowned ramen house! To avoid the hassle of lining up, it's best if you can arrive earlier than the opening time of the shop and reservation is also available.
Ambiance
"The Dining Area"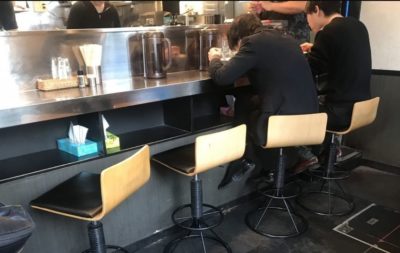 This ramen shop has a total of 9 counter seats and the dining area has a very limited space so you'll be seating next to other customers, and this place is shockingly clean despite the number of customers visiting the place every single day.
You can choose your food from the ticket vending machine located beside the entrance/exit the shop.
Most of their customers are (locals) "salarymen" or and some foreign travelers.
Recommended Menu
"Ramen Bowl"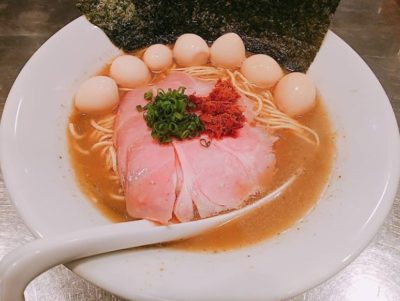 This bowl is a popular choice in this restaurant because of its extremely satisfying taste and rich broth. This ramen is highly recommended and definitely worth the wait.
Additional Information
・Recommended when eating alone, with a friend, with a co-worker, and for dating.
・Unavailable for private use.
・Ticket vending machine is used to order.
・Cons: Narrow/Secluded space.
People's Review
View this post on Instagram

#本日のお昼ご飯 はほぼ定期の #さんじ さんへ。 限定の #ホタテのコーンポタージュ を。 ホタテ?コーンポタージュ?と全然想像できなかったけど、食べると納得。確かにホタテのコーンポタージュでした笑 もちろん美味しかったー! #ラーメン #麺スタグラム #上野ランチ #ランチ #上野ラーメン #稲荷町 #さんじジャンキー #7周年おめでとう #まゆちゃんお誕生日おめでとう #うずらありがとうございます #ひとりランチ #美味しい #ueno #tokyo #lunch #japan #japanese #japanesefood #japaneseramen #ramen #scallops and #creamofcornsoup taste! #yummy #❤️