Recommended restaurant in Manila this time is Sarsá Kitchen in Makati .
Sarsá Kitchen|Feature Reference
▶:Start Google Maps Here!(Smartphone)
TripAdvisor
Sarsa Kitchen (score:4.5)
Name
Sarsa Kitchen + Bar
Hours
10 AM – 11 PM
Budget
P500〜up
TEL
Mobile: +63 917 528 0115
Landline: 02 7549943
Address
109 Rada Street, Legaspi Village, Makati City
Holiday
None
Smoking
Non-smoking
Card
Credit Cards Accepted
How to Book
For table bookings and event reservations, you can reach the restaurant branch directly by contacting the provided mobile or landline numbers.
Appearance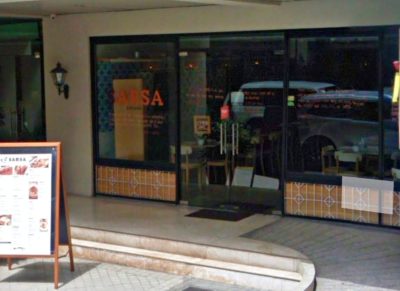 Sarsa is located at 109 Rada Street, Legazpi Village and it is accessible to all people especially living or exploring in Makati.
The restaurant has a huge logo so it is obviously seen by almost all passersby plus the food menu is also displayed outside that serves as a guide on what to order even before entering the restaurant.
To avoid the hassle of waiting, it is best to book a table in advance as this restaurant gets jampacked mostly during peak hours (lunchtime and dinner).
Ambiance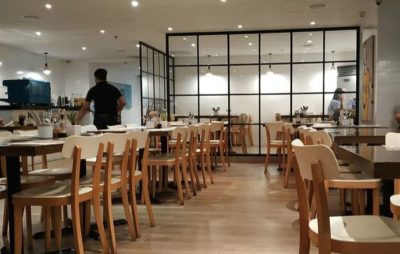 The entire dining area is perfectly lit with all those ambient lightings that also serve as ceiling decorations.
Dark tables and white chairs are perfectly matched and the style is like similar to some cafe shops that I used to visit.
There's so much space to breathe in and out so it's relaxing to dine here and the neatness of the place adds up to its cozy taste.
Recommended Menu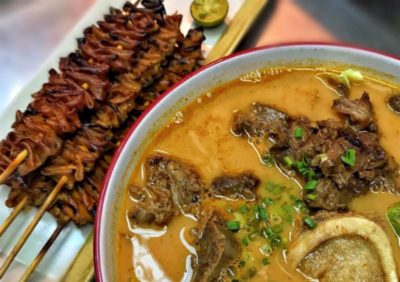 Chicken Isaw and Kansi Soup are just part of the highly recommended menu list when you eat at Sarsa Kitchen.
The taste of the soup gives out the rich beefy flavor that will leave you wanting for more and perhaps an extra rice, too!
Other recommended dishes are Crispy Pork Sisig, Coconut Grilled Liempo, Twice-cooked Pork Belly, and Sizzling Kansi.
Additional Information
Recommended for solo diners, eating out with family, friends, co-workers, and for dating.
The restaurant offers home delivery service.
No Parking area available.
People's Review