The Philippines – a country filled with so much more to learn and explore while enjoying some time with delicious food and some great finds anywhere you go!
When visiting the Philippines, don't forget bringing some souvenirs back to your loved ones so better check out the items listed below that considered as the best souvenirs from "The Pearl of the Orient Seas".
Philippine Snacks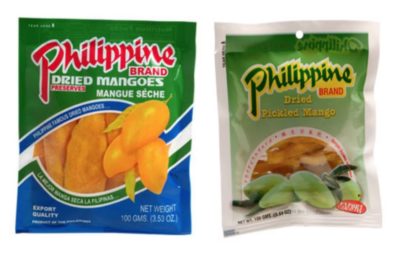 Green and Riped dried mangoes are just some of the Philippine snacks that you can bring with you. Both variations can give you the taste of authentic Philippine mangoes that are widely known all over the world!
There are still huge varieties of snacks that you may wanna try like Piyaya(muscovado-filled unleavened flatbread), and other fruit candies exclusively made in the Philippines!
Philippine snacks are light-weight so you won't be having any problems with excess baggage even if you get 5 packs or more.
Fridge Magnets
Refrigerator magnets or simply fridge magnets are handy souvenirs that are easy to find in the Philippines.
You can buy it at the malls or at any pasalubong shops you wish to visit. Varieties of designs, colors, city/province names, and what-not on display so you'll have lots of choices to choose from.
The cost really depends on the size and quality of the items ranging from 150 pesos and up.
If you get lucky, some random shops can give discounts depending on how many items you want to take home with you.
Customized Philippine T-shirts
Customized t-shirts are now trending in the Philippines and if you want to get something that'll surely remind you of the Philippines, then I suggest get yourself a piece of clothing with Philippine logo on it.
You can purchase this item at any t-shirt printing or customized item stores nationwide but I suggest you to buy it from Kultura- the famous Pinoy shop that caters most of Filipino cultural stuff and you can find it at any SM Supermalls so it is very convenient.
Native Bags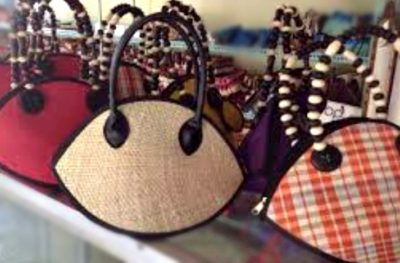 Who wouldn't love Philippine native bags? I mean, just by looking how elegant and iconic these bags are can make someone feel so proud wearing it on.
These bags are not just any other bags that you can buy anytime you wish to because it's mostly handmade with very limited availability in the market for each design.
If you want something useful and unique, be sure not to miss buying these native bags and for some reasons, they're all considered as "bags made with so much passion" that make every Filipino proud!
Cafe Amadeo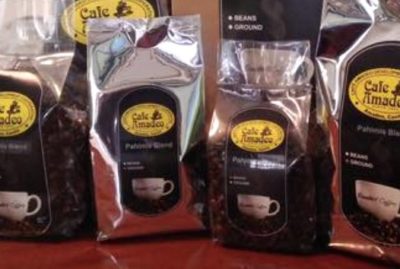 You may be wondering why I specifically mentioned a coffee brand, well that is because it comes from the coffee capital of the Philippines – Amadeo.
Located in the southern part of Luzon, Amadeo made a big impact for the Philippine economy by producing the world-famous coffee that will surely give you a taste of fresh and authentic coffee flavor.
The price varies according to the packaging size but it's reasonably priced and surely, a trusted high-quality product in the market.