Recommended restaurant this time in Shinmaruko is Izakaya: Sukizuki.
As a seafood lover, eating in some restos or drinking in some bars that caters seafood menu is such a celestial experience. Coming here in Japan is like welcoming myself to a seafood house that is beyond so my expectations, yes I have lots of expectations (lol). I have already been to Izakayas (taverns) for a couple of times and I have always been a satisfied customer. It also made me wish I could just stay here because I have been a Japanese food lover since 2014.
Kanto area is such an immense place to explore, therefore, it's not ideal to come unprepared if you are traveling here in Japan on very limited staycation. Here's a guide if you are looking for some seafood taverns to enjoy drinking.
"Sukizuki"
A tavern that delivers authentic seafood cuisine more likely to be customized in a Japanese style of cooking. It is located in Shinmmaruko in Kanagawa Prefecture, just one ride away from Tokyo.
Izakaya: Sukizuki | Feature Reference
▶:
Start Google Maps Here!(Smartphone)
TripAdvisor
Sukizuki
Business Hours
Mon, Tue, Wed, Thu, Fri, Sat – 5:30 PM 1:00 AM
(LO – 12AM)

Category
Izakaya/Tavern
Budget
¥3000 ~
TEL
+81 44-455-5868 (inquiry)
+81 50-5594-5021 (reservation)

Address
769-2 Shimmarukomachi Nakahara-Ku | San lumiere SEIKOH 1F, Kawasaki 211-0005, Kanagawa Prefecture
Holiday
Public Holidays & every Sundays
Access
Shinmaruko Station (Tokyu-Toyoko Line)
Credit Card
OK (VISA、MASTER、JCB、AMEX、Diners)

Photos taken outside the Izakaya
Recommended Course and Other Menu are being displayed outside.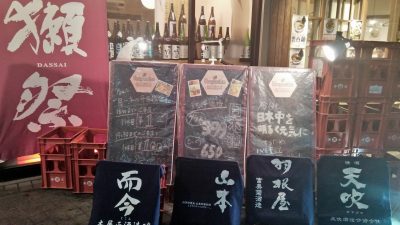 Location-wise, the place is really easy to find as it is just about 2 minutes away from Shinmaruko station (Tokyu-Toyoko line). Upon exiting the station (east exit), just walk straight ahead.
Indoor Photos
A pathway in between the counterseats and table seats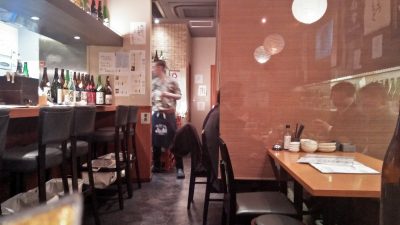 A glimpse of the kitchen area, the counterseats with a variety of Japanese Sake.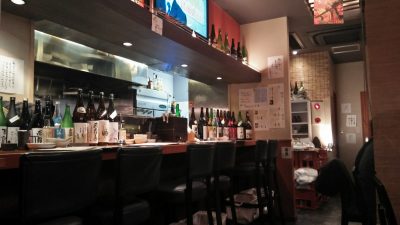 Sofa-style tables and seats with a bottle of sake – my first served drink.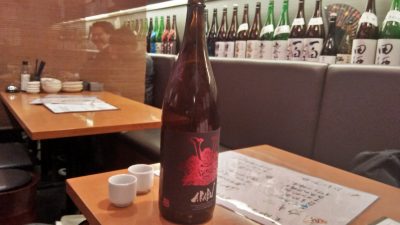 The place really provides a comfortable dining experience. Just like the other Izakayas, this also has a dim ambiance perfect for drinking and relaxing. The staff are all very kind and accommodating. Orders were served for approximately 2 – 3 minutes (depending on the course).
Main Course
"A set of sashimi"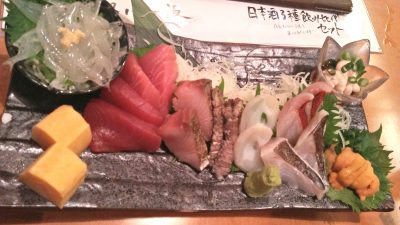 "A set of smoked tuna, smoked cheese, mixed potato and fish, and quail eggs"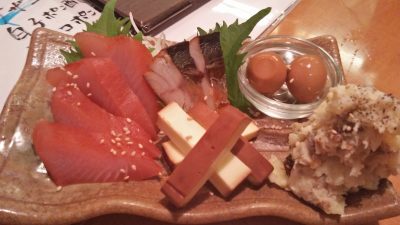 "A pair of oyster with lemon"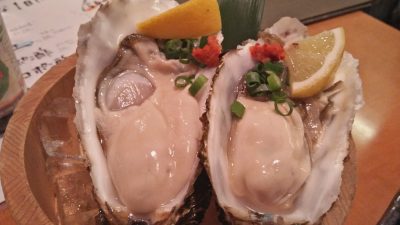 This is cucumber with nikumiso in "Sukizuki"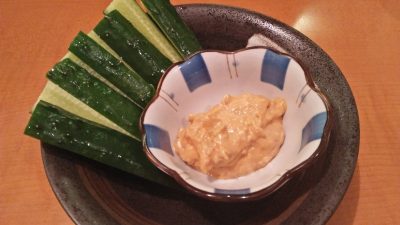 I never thought that mixing miso paste with mayo and meat can be a great dressing for cucumber alone! A perfect match I must say.
Their delicious Tofu and seaweeds soup.
This is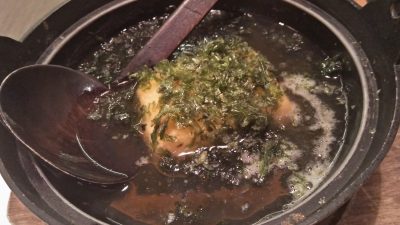 A simple dish yet so appetizing to eat. It tastes and smells like seaweed fresh from the ocean and the tofu is coated with mixed ingredients.
I was really satisfied with the serving time of my orders because the staff made sure all the foods will be served accordingly. Also, I liked how the staff showed their hospitality and enthusiasm to make their customers happy.
Drinks
"Beer mug" Kanpai!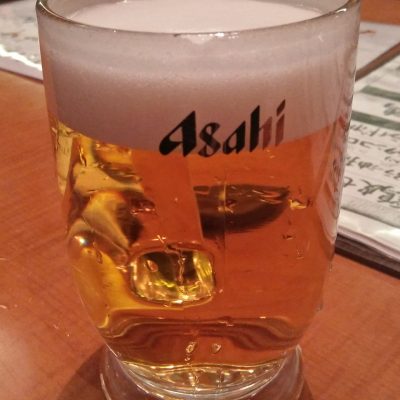 "Grapefruit sour"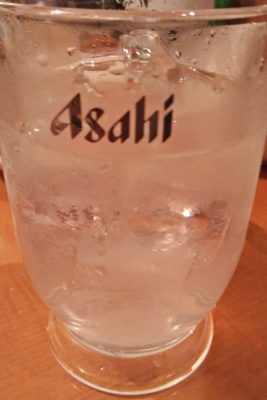 Overall, I love the place especially the food! I strongly recommend you to have a good "Kanpai" (cheers) session with your friends in this restaurant and enjoy a wide selection of seafood course!