Recommended restaurant in Shibuya this time is Korean Food: Ton-Ya.
Korean Food: Ton-Ya|Feature Reference

▶:Start Google Maps Here!(Smartphone)
TripAdvisor
Ton-Ya(score:4 )
Business Hours
11:30 AM – 12 MN
Category
Korean Restaurant
Budget
¥1,000 up
TEL
+81-3-6427-8629 (inquiry)
+81-50-5593-9082 (reservation)
Address
2-25-7 Dogenzaka | Plaza Dougenzaka Bldg. 4F, Shibuya 150-0043, Tokyo
Business Holiday
None
Access
Shibuya Station
Seats
24
Credit Card
Accepted
Smoking Establishment
Yes
Appearance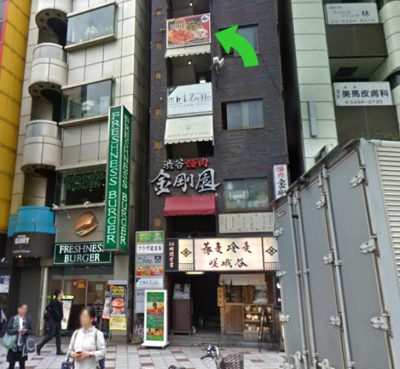 Located on the fourth floor of Plaza Dogenzaka building, this place is worth trying! It migght be difficult for foreigners to get here since the restaurant logo is written in Japanese so better do the reseach first not to get in trouble. The building looks a bit old but is cleanliness is still well-maintained. It's in between Freshness Burger and Starbucks Cafe.
Ambiance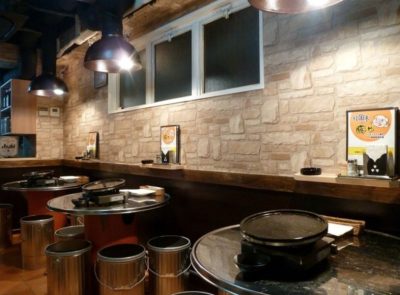 This place has maintained its cleanliness and orderliness from one corner to another. Its unique round tables and chairs dining set up adds comfort while eating. Surely, it's convenient when eating alone, with co-workers or even dating. There are a lot of customers every day, foreigners and locals. This restaurant has 24 number of seats in total to accommodate the guests.
Recommended Menu
Their bestsellers are Samgyeopsal, and Korean Dak-galbi or known as spicy stir-fried chicken. Dak-galb is made by stir-frying marinated diced chicken in a gochujang-based sauce with sweet potatoes, cabbage, perilla leaves, scallions, tteok, and other ingredients.
Food Photos
"Samgyeopsal"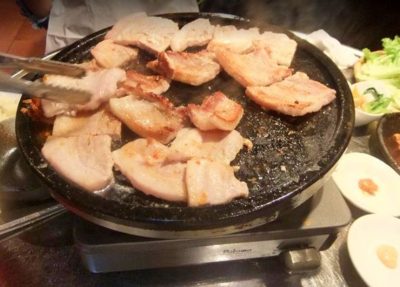 "Bibimbap"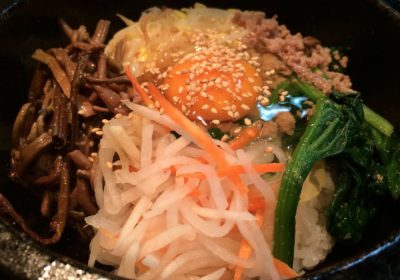 "Dak-galbi"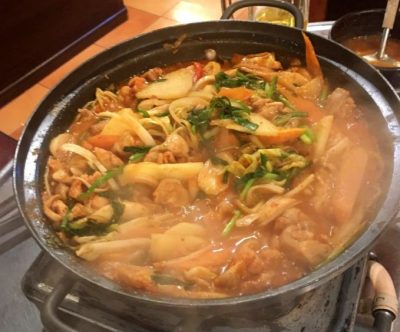 "Japchae"
Additional information
・Recommended for solo diners, families, and for dating.
・Drinks: Japanese sake (Nihonshu), Japanese spirits (Shochu), Wines, Cocktails
・Available for private use: 20 – 50 people.
・Cons: Secluded Restaurant
People's Review