Recommended restaurant in Omotesando this time is Teppanyaki: Ukai-Tei.
Teppanyaki: Ukai-Tei|Feature Reference

▶:Start Google Maps Here!(Smartphone)
TripAdvisor
Ukai-Tei(score:4.5)
Restaurant's Name (Japanese)
八王子うかい亭
Business Hours
Weekdays
Lunch: 12 PM ~ 2 PM (last order)
Dinner: 5:30 PM ~ 8:30 PM (last order)

Saturday, Sunday & Public Holidays
11:30 AM ~ 9 PM
(Last order for lunch is 2:30 PM)

Category
Teppanyaki Restaurant
Budget
Lunch: ¥10,000 ~ up
Dinner: ¥20,000 ~ up
TEL
+81-42-626-1166
Address
2-14-6 Akatsukicho, Hachioji-shi, Tokyo 192-0043
Business Holiday
Tuesday & Wednesday (Irregular basis)
Year-end & New Year Holidays
Access
Keio Hachioji/Hachioji Station
Seats
110
Credit Card
VISA, MasterCard, Diners, American Express, JCB
English Menu
Yes
Dress Code
Business/Smart Casual
Smoking Establishment
Sectionalized smoking
Appearance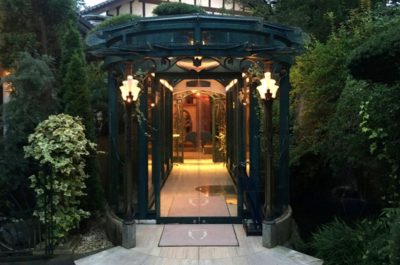 This top-notch teppanyaki restaurant is just a couple of minutes away from the nearest station. The estimated travel time by taxi/car is 10 minutes from Hachioji Station – North Exit.
The exterior has a grand entrance just like those fantasy movies were fairies do exist. I can't even put into words of how awesome the outside view is.
Long queue is not a problem here because every guest is encourage to reserve before coming over.
Ambiance
"Table seating"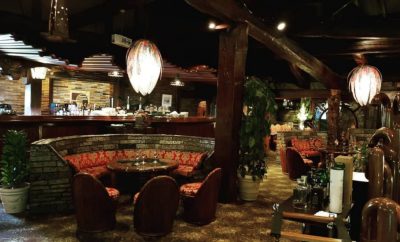 "Outdoor seating with a perfect view"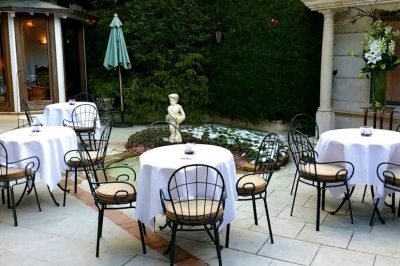 An exquisite view if I were to describe the interior concept of this famous teppanyaki restaurant. Having 110 stylish seats to accommodate the customers, is just awesome! The ambiance is very classy and has a perfect dimly-lit environment plus some impressive accents inside.
It's highly recommended for special celebrations with your family, and friends, and right on for dating. Wide dining space makes this place comfortable to dine for customers even if it gets a little crowded at times.
Foreign guests and local Japanese people are the most common visitors to this place.
Recommended Menu
Grand Menu 3 Recommended Courses are available and ranging from ¥19,440 / ¥16,200 / ¥12,960; and Lunch Recommended Courses are from ¥12,960 / ¥9,720 / ¥7,020.
Only the highest Japanese Black Beef serves as the main menu for every course in this place. The best part is every food you'll get to taste in this restaurant will leave you breathless and craving for more.
Additional Information
・Note: Reservations are required and book through your hotel or credit card concierge service.
・There is a 10% service charge on top of your bill.
・Highly recommended for occasions, dating, and business gatherings.
・Kids are welcome.
・Services offered:
Different types of courses offered.
Surprise Party Accommodation is accepted.
People's Review
八王子うかい亭🐮 何回目になるのかなー? . 毎年何かの記念日には来てるけど、今年は初✨ . 遅めの結婚記念日って事で、連れてきてくれた♡ありがとう(*^^*) . . #休日#そとごはん#外食#ランチ#贅沢#記念日#結婚5年目#ありがとう#感謝#八王子#うかい亭#鉄板焼き#八王子うかい亭#肉#レア#何回来ても飽きない#どれも美味しい#繊細できれい#幸せ#人生いろいろ#リセット#dayoff#lunch#happy#hachioji#ukaitei#ukai#meat#japanfood#beautiful