Recommended restaurant in Shibuya this time is Vegetable: WE ARE THE FARM.
Vegetable: WE ARE THE FARM|Feature Reference

▶:Start Google Maps Here!(Smartphone)
TripAdvisor
WE ARE THE FARM (Shibuya)
Business Hours
Lunch time:
11:30 AM – 4 PM (L.O. 3PM)

Dinner:
5 PM – 12 MN (L.O. 11PM)

Category
Vegetable Restaurant
Budget
Lunch: ¥1,000 ~ up
Dinner: ¥4,000 ~ up
TEL
+81-50-5592-9574 (for reservation)
+81-3-6416-0724 (for inquiry)
Address
1-28-11 Shoto | Pigeon Shoto Takada Building 1F, Shibuya 150-0046, Tokyo
Business Holiday
Irregular holiday
Access
Shinsen Station
Seats
55
English Menu
Yes
Credit Card
VISA, MasterCard, Diners, American Express, JCB
Smoking Establishment
Non-smoking
Appearance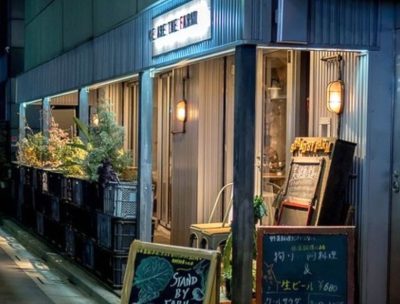 This place is very convenient because it is situated just a few steps away from the station. Travel time on foot is approximately 3 minutes from Shinsen Station (Keio – Inokashira line) and 8 minutes on foot from JR Line Shibuya Station.
The exterior design of this restaurant is like the typical farmhouse and its cleanliness is clearly noticeable. With all the efforts in making the green plants aligned that serve as fences in front of the place, customers can feel relaxed by the mere sight.
Better make a reservation in advance to avoid the hassle of lining up.
Ambiance
"Table Seating"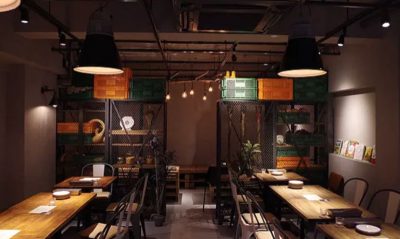 "The restaurant is run by people who farm the ingredients themselves for the dishes they serve and you can watch the chef use the fresh ingredients at the open grill near the front of the restaurant."
The interior has a bucolic setting that gives a homey vibe to everyone. It also has great decor and a relaxing ambiance that can surely boost the customers' mood.
There are a total of 55 seats to accommodate every guest choosing from table seating, couple seating, tachinomi (standing bars), and semi-private rooms. You'll see people wearing their casual attires, travelers, and local people in Japan.
Recommended Menu
All menus in this restaurant are highly recommended by many. Their smoky roasted ancient Chinese potatoes is a popular choice and it sure does taste so unforgettably delectable! Also, you shouldn't miss the taste of their teppanyaki style vegetables with the bagna càuda.
Additional Information
・Recommended when eating alone, with friends, with family, and for dating.
・Children are welcome.
・Services offered:
Private use/party accommodation possible.
Drink all you can menu available.
Delivery service is available.
・Cons: A little secluded area.
People's Review
もはや芸術的過ぎて食べるのが勿体無いくらい綺麗な食材ばかり❣️(誰) 久々何も気にせず好きな物沢山食べれて幸せでした😋心も身体もハピネス!思い出しただけでヨダレたれそう…🤤ふっ #food #foodstagram #art #foodporn #dinner #vegetables #yummy #好吃 #tokyo #organic #無農薬野菜 #healthy #cleaneating #wearethefarm