Recommended restaurant in Shibuya, Tokyo this time is Yamamoto No Hamburg.
Yamamoto No Hamburg|Feature Reference

▶:Start Google Maps Here!(Smartphone)
| | |
| --- | --- |
| TripAdvisor | Yamamoto No Hamburg (score:4) |
| Name | 山本のハンバーグ |
| Hours | 11:00 AM – 10:30 PM |
| Budget | ¥1,000〜up |
| TEL | +81-3-6427-3221 |
| Address | 3-6-18 Shibuya, Shibuya 150-0002, Tokyo Prefecture |
| Seats | 24 |
| Holiday | None |
| Access | Shibuya Station |
| Smoking | Non-smoking |
| Card | Not Accepted |
Access from the Station
Yamamoto no Hamburg is just 3 minutes away from Shibuya Station and the nearest landmarks are Hikarie Building, and Shibuya stream.
Appearance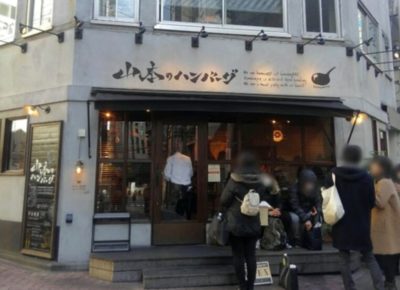 The restaurant's name is exhibited in Japanese writings and the shop has french-style windows that you can see the view inside and out.
There are times when customers need to line up but rest assured it isn't that long and tiring as it sounds. During my visit, it didn't take much longer for me before I could get an available seat for myself.
Ambiance
There are 5 counter seats that are most suited for solo diners or couples. The chairs are leather seat dining chairs and the countertable is in mahogany theme.
Similar to the counter chairs, table ones are also leather seat dining chairs paired with mahogany theme tables. There are 18 table chairs in total.
Dining area appears to be smaller than I imagined it to be. The atmosphere is like in some casual restaurants.
Recommended Menu
"Hamburg with Cheese Toppings"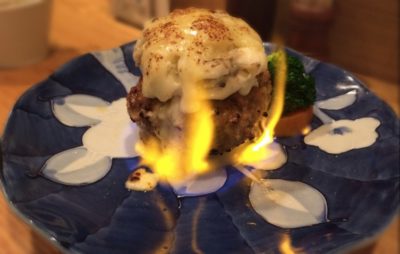 You will see this menu as the shop's most recommended dish! I couldn't agree more given that I have already tasted how deliciously satisfying the taste of this hamburg with cheese which served in 10 minutes.
"Drink Menu"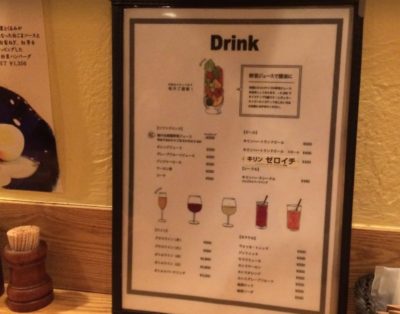 Here is the drink menu for which has Japanese (katakana) writings. It may be difficult for foreigners to read so you can ask if there is an available English menu.
Additional Information
Children are welcome here!
Recommended when eating alone, with family, with friends, with a coworkers, and for dating.
People's Review
View this post on Instagram

山本のハンバーグ💕 隣の席のハンバーグは火がついてて びっくらぽん!!!😳😳 ボリュームあって、大満足! また違うの食べたいな! #渋谷#山本のハンバーグ#shibuya #hamburg#和風おろし#リピート決定