Recommended restaurant in Makati, Metro Manila this time is Yokohama Meat Kitchen.
Yokohama Meat Kitchen|Feature Reference
▶:Start Google Maps Here!(Smartphone)
TripAdvisor
Yokohama Meat Kitchen (score:4)
Name
Yokohama Meat Kitchen
Hours
11:30 AM – 2:30 PM
5:00 PM – 11:00 PM
Budget
P700 up
TEL
+63-2-831 6546
+63 916 377 3655
Address
16 Jupiter Corner | Antares Street, Bel-Air, Makati City
Holiday
None
Smoking
Non-smoking
Card
Credit Cards Accepted
How to Book
Customers can book a week in advance or even a day before depending on the availability of the seats.
Booking can be done online at yokohamameatkitchen.com or you can also give them a call for further inquiries.
Appearance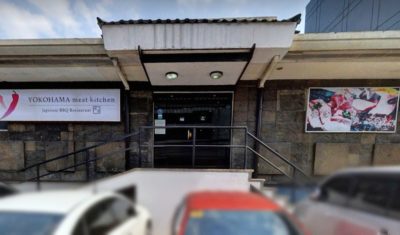 Just by looking at the outside view, you can tell than this Japanese Yakiniku restaurant has a wide space just like how it occupies the sturdy building.
The restaurant's name is clearly displayed in English so there won't be a problem finding this place even for first-timers.
No need to worry about the long queue because you can reserve in advance thru their own website so make sure not to forget securing a spot before coming here.
Ambiance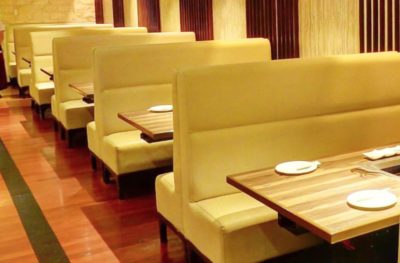 Just like how it is in the picture, the restaurant has a very wide dining area with wide sofa seats that customers can comfortably sit on while grilling their orders.
I'm pretty sure that the place has an advanced ventilation system because it still feels cozy regardless of the smoke coming from grilling meat and veggies.
Half of the customers are foreign travelers and there are also local families, friends, and couples who are probably celebrating significant occasions as this type of meal is never a trend for average Filipinos.
THe service they provide to customers are also very commendable and vividly shows how professional they all are in terms of customers service and food preparation.
Recommended Menu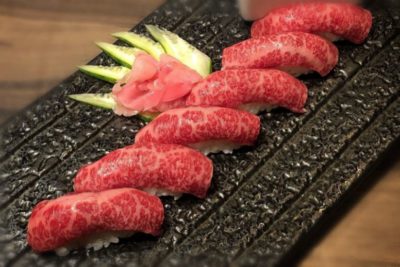 If you want to experience the highly recommended menu, try Wagyu Nigiri Sushi for P690 only. You'll get succulent and tasty fresh meat with sushi rice that you'll crave for more and probably will reason to come back anytime.
Other recommended menu options are: Yokohama don for P250, Ishiyaki Bibimba for P490, Tamago soup for P190 and Karubi soup for P290.
Let their food entice your life a bit and experience the greatness of food that each and every one of us truly deserve!
For Drinks:
They have variaties of sodas, juices, tea, sour drinks, highball, beer, and wine ready to be served.
Additional Information
Recommended when eating with families, friends, co-workers, and for dating.
Private room is also available good for approx. 6 people.
Free parking space awaits those customers bringing their own cars.
People's Review