Recommended restaurant in Makati, Metro Manila this time is Indian: Ziggurat.
Ziggurat|Feature Reference
▶:Start Google Maps Here!(Smartphone)
| | |
| --- | --- |
| TripAdvisor | Ziggurat (score:4) |
| Name | Ziggurat Cuisine |
| Hours | 24/7 |
| Budget | P1,000 (average for 2) |
| TEL | +63 2 8897 5179 |
| Address | G/F Sunette Tower | Durban Street Corner Makati Avenue, Poblacion, Makati City |
| Holiday | None |
| English Menu | Available |
| Smoking | Non-smoking |
| Card | Credit Cards are accepted |
How to Book
For further inquiries and advance table booking, please call the restaurant thru their landline number.
Appearance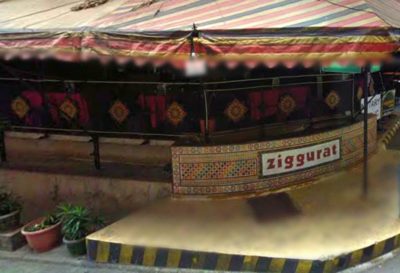 At first, I was really surprised as how this Indian restaurant looks like on the outer side. There is nothing special about it aside from its unique logo and minor deets.
Located at the corner of the street, this restaurant is a bit of a challenge to find for some of the customers.
To avoid delays when entering, better call the restaurant first to set up for an advance reservation.
Ambiance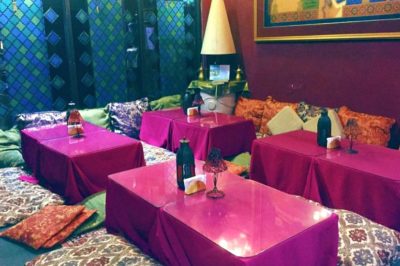 The place has unique ambience and the theme colors are as vivid as it appears to be in the picture. You'd feel like you are really having meal in India because everything is all about its culture.
Outdoor seating and full-bar seating are also available in The restaurant has free parking space which is really a necessity for those customers with cars.
Service is also very reliable and fast eventhough the place gets jampacked by so many customers on a daily basis.
Recommended Menu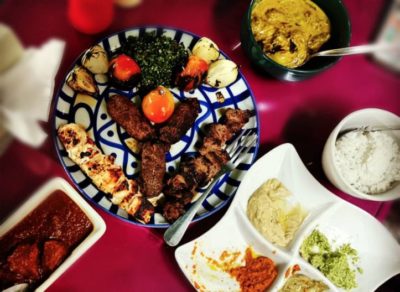 Here are some of the highly recommended dishes: Kebab Platter, Samosa, Saffron Rice, Egg Curry, Pita Bread, and Roti.
Additional Information
Recommended when eating alone, with family, friends,co-workers, and for dating.
Free parking within the restaurant's vicinity.
Free Wifi access are also granted to all of the guests.
People's Review