Recommended restaurant in Daikanyama this time is Motsu Nabe: Arizuki HANARE.
Motsu Nabe: Arizuki HANARE|Feature Reference

▶:Start Google Maps Here!(Smartphone)
TripAdvisor
Arizuki HANARE(score:4.5 )
Restaurant's Name (Japanese)
蟻月 HANARE
Business Hours
Mon – Fri: 6 PM ~ 12 MN
(L.O. Food 11 PM; Drink 11:30 PM)

Sat, Sun, Holidays
5 PM ~ 12 MN
(L.O. Food 11 PM; Drink 11:30 PM)

Category
Motsu Nabe Restaurant
Budget
¥6,000~ up
TEL
+81-3-5784-0838
Address
22-8 Sarugakucho, Shibuya-ku 150-0033, Tokyo
Business Holiday
New Year's Holiday
Access
Daikanyama Station
Credit Card
VISA, MasterCard, Diners, American Express, JCB
Smoking Establishment
Smoking is allowed at the counter seats.
Appearance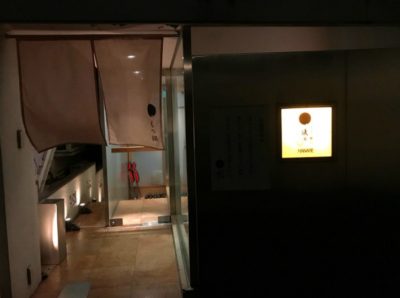 Travel time on foot is approximately 4 minutes from Daikanyama station – Tokyu Toyoko Line.
The exterior of this building has a simple style and it is in a secluded area. Unfortunately, "HANARE" is the only readable part of the restaurant's name for foreigners unless one can read and understand Japanese characters.
Ambiance
"Horigotatsu Seating"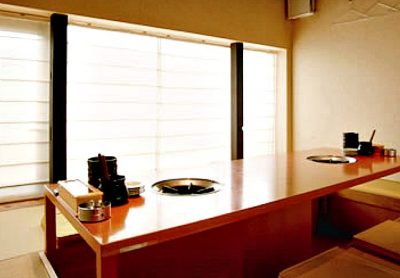 Horigotatsu style even for counter seats is quite impressive. Besides, the atmosphere is indeed calm and relaxing.
The neatness of the place is notable enough to look forward to when visiting here. Provided with proper ventilation, no need to worry about the atmosphere as you will dine with complete satisfaction.
Having lots of seats, this place can accommodate, solo diners, groups, families, and couples. The food menu here is really the talk of the town so expect it to be crowded at times.
Local people, Koreans, Americans, and other travelers can be seen visiting this place hoping to get a memorable dining experience.
Recommended Menu
Of course, their specialty is the Motsu Nabe (offal hot pot). It tastes so damn good, the soup with perfect blend of ingredients, and the fresh offal which tastes so juicy and delicious.
Additional Information
・Recommended when eating alone, with friends, with co-workers, with family, and for dating.
・Counter seats and Tatami seats are provided.
・No parking space.
・Services offered:
Drinks: Japanese sake (Nihonshu), Japanese spirits (Shochu), Wines, Cocktails
・Cons: Secluded place.
People's Review
I normally don't like mentaiko but this mentaiko stuffed tamagoyaki was pretty damn good! . . . #foodpics #foodblogger #eater #nomnom #nomnomnom #getinmybelly #instagood #instafood #foodphotography #foodbeast #foodaddict #instadaily #goodeats #foodcoma #eater #eatme #hungry #foodie #foodiegram #foodcoma #eatfamous #hangry #feastagram #bonappetit #foodstagram #japan #mentaiko #egg