Recommended restaurant in Narita Airport this time is Ramen: Ippudo.
Ramen: Ippudo|Feature Reference

▶:Start Google Maps Here!(Smartphone)
| | |
| --- | --- |
| TripAdvisor | Ippudo(score:4.5) |
| Restaurant's Name (Japanese) | 一風堂 |
| Business Hours | 7:30AM – 8:30PM |
| Category | Ramen Restaurant |
| Budget | ¥2,000~¥2,999 |
| TEL | +81 476-29-5382 |
| Address | Narita International Airport | 1st Terminal Chuo Bldg. 3F, Narita 282-0011, Chiba Prefecture |
| Business Holiday | None |
| Access | Narita International Airport – Terminal 1 |
| Credit Card | Accepted |
| Smoking Establishment | Non-smoking |
Appearance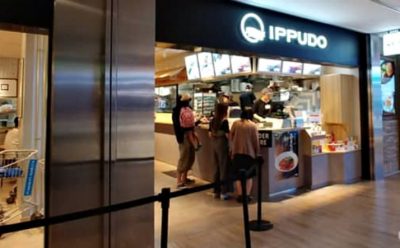 Located on the 3rd floor of Terminal 1, this newly opened ramen shop is gradually becoming the passengers' favorite hideaway at the Narita Airport.
It has an open space which makes the place look more spacious than the normal ramen shops here in Japan. The name "Ippudo" is written in English so everyone can find this place quick and easy!
As there are plenty of customers waiting for their turns, you'd see a lot of people queueing outside and mind you, it is happening almost every single day. Don't be scared as eating ramen does not really take so much time so you can have your own turn in less than 30 minutes.
Ambiance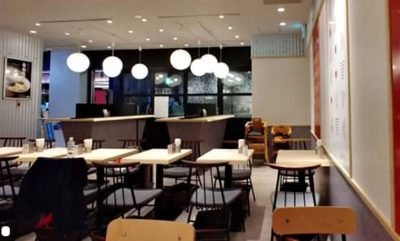 I must say that the interior of this open space ramen house is impressive. Well, it's a newly opened shop so everything is remarkable and well organized but what attracted me most is the ball of lights acting as chandeliers. A great boost for everyone's mood to eat!
It's highly recommended if you are dining alone, with friends and family, or with someone special. There are more foreign customers than locals eating here. Definitely, a perfect place to grab a bowl of your favorite ramen!
Recommended Menu
"Special Ramen Bowl"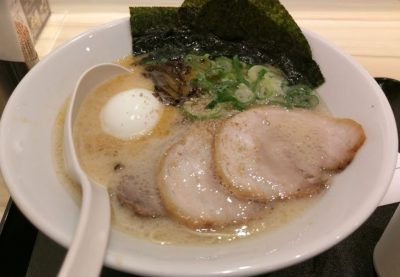 This ramen bowl is highly recommended by a lot of Ippudo customers! The combination of fragrant pork-bone soup and house-made noodles are extremely satisfying that you'd always come back to this place every time you get the chance to do so.
Additional Information
Recommended for dining alone, with friends and family, or with someone special.
Cons:
Always queueing!
People's Review
View this post on Instagram

Every time I have a layover longer than just transferring from one gate to another in Japan, this is what I always do first: #ramen #ippudo #ippudoramen #narita #airport #airportlife #naritainternationalairport #whenintokyo #exploretokyo #wheninjapan #explorejapan #pinoyinjapan #food #foodie #foodporn #wanderlust #travelpic #travel #travels #travelstories #traveldiaries #summer #summerstories #summer2018 #foreversummer #yjinjapan #yjintokyo #eatlikealocal #foodpic