Recommended restaurant in Asakusa this time is Ramen: Asahi.
Ramen: Asahi|Feature Reference

▶:Start Google Maps Here!(Smartphone)
TripAdvisor
Asahi(score:4.5)
Restaurant's Name (Japanese)
あさひ
Business Hours
11:30 AM 〜 3:00 PM
5:30 PM ~ 9:00 PM
Category
Ramen Restaurant
Budget
¥1,000~
TEL
+81-3-3874-4511
Address
3-33-6 Asakusa , Taito-ku, Tokyo 111-0032
Business Holiday
Monday
Access
Asakusa
Seats
20
Credit Card
Not Accepted
Smoking Establishment
Non-smoking
Appearance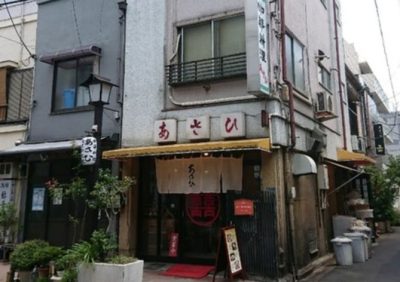 The estimated travel time on foot is about 5 minutes from
Tsukaba Express – Asakusa Station.
The building where Asahi Ramen is situated replicates the age of time and for how long it has been standing there.
You will see the name written in Hiragana form and for those who can't read Japanese language, it'll be a little challenging to find te place.
Long lines can happen any time so better be prepared upon your visit.
Ambiance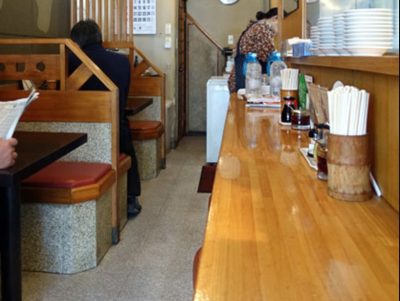 It has a pretty decent atmosphere like other Chinese restaurants that I've been to. wider seats are also provided so you can dine with your family or friends any time you want.
There are about 20 seats (8 counter and 12 table seats) that customers can sit on at the same time. It's also recommended for dating couple.
Recommended Menu
~ Cilantro (Pakuchi) Ramen ~
This ramen shop offers not only ramen but more of Chinese cuisine. It's typical broth tastes gentle and sweet.
Other recommended menu is "Chuukasoba" which has the same broth as desribed above.
Additional Information
Recommended when eating alone, with friends, co workers, and for dating.
Services offered:
Drinks and side dishes are also available.
Cons: Secluded Restaurant
People's Review
View this post on Instagram

新年度一発目のあさひ🍥 今日は五目やきそば(かた)を注文✨ ぱりっとした麺が美味しいのと、やっぱりオイスターソースが効いてて上に乗ってる具材が美味しい😋 朝からばったばたでしたが、とりあえず一日目終了~ 3日も出勤だから、あと2日頑張ろー!ってことで、今からかるーーく飲んで美味しいもの食べてこよーっと😆☀️ #今日の昼ごはん #ランチ #台東区 #あさひ #中華料理あさひ #五目やきそば #かわいこちゃんたちと #パパと #ごちそうさまでした #さて #なかなかさくっと上がれなかったけど #飲み行ってこよ #お腹空いたなぁ