Recommended restaurant in Makati, Metro Manila this time is Azuthai.
Azuthai|Feature Reference
▶:Start Google Maps Here!(Smartphone)
TripAdvisor
Azuthai (score:4)
Name
Azuthai
Hours
11:30 AM – 2:30 PM, 5:30 PM – 10:00 PM
Budget
P2,000 (average for 2)
TEL
+63 2 817 6252
+63 2 212 1212
Address
G/F Milkyway Building | 900 A. Arnaiz Avenue Corner Paseo De Roxas Street, San Lorenzo, Makati City
Holiday
None
English Menu
Available
Smoking
Non-smoking
Card
Credit Cards are accepted
How to Book
For further inquiries and advance table booking, please call the restaurant thru their landline number.
Appearance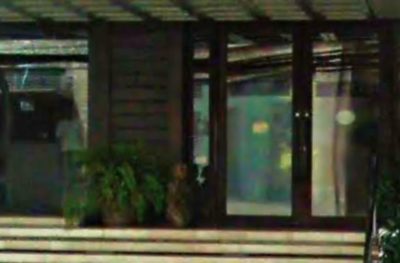 Azuthai serves home-made authentic Thai cuisine made possible by Chef Watee, a native of Thailand with more than a decade of experience.
It is just located on the ground floor level and at the center of Milkyway building so it is very easy to find.
If you want to avoid any inconvenience in the future, better call the restaurant and book a table in advance.
Ambiance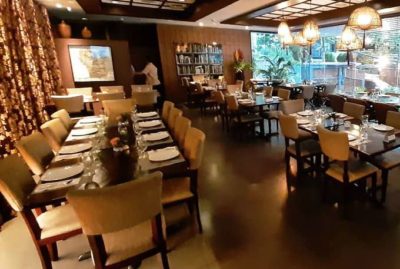 As for the ambiance, the whole dining area connotes elegance like the other famous Thai restos that I've visited.
The feeling of seating like a royalty and the lamps hanging on the ceiling added elegance and class to the restaurant.
Service provided was very professional and I like the idea that the staff are so attentive to the customers' requests.
Recommended Menu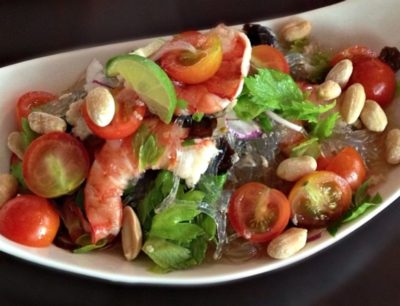 The highly recommended menu options are: Pad Thai, AzuThai Fried Chicken, Chicken Fried Rice, Pomelo Salad, Pandan Chicken, Noodle Soup Specials
Additional Information
Recommended when eating alone, for dating, and with family and friends.
Free WiFi access for the guests.
Free parking space is available.
People's Review