Recommended restaurant in Shibuya this time is Thai food: Bangkok Night.
Thai Food:Bangkok Night|Feature Reference

▶:Start Google Maps Here!(Smartphone)
Business Hours
11:00AM to 11:00PM
Category
Thai Cuisine
Budget
¥1,000 ~ (day)
¥3,000 ~ (night)
TEL
+81-50-5594-8761 (reservation)
+81-3-6455-1336 (inquiry)
Address
13-4 Udagawacho, Shibuya, Tokyo 150-0042
Business Holiday
None
Access
Shibuya Station (Ginza line)
Seats
82
Credit Card
VISA, MasterCard, Diners, American Express, JCB
Appearance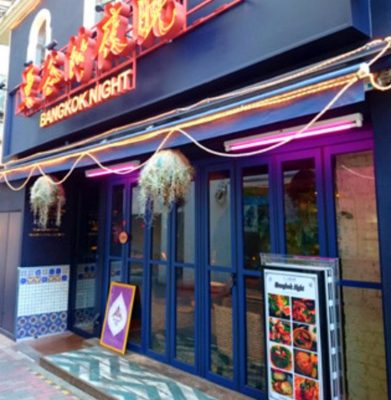 This Thai restaurant is located in Spain Zaka (Spanish Hill) – a street in Shibuya that has a spanish-feels-architectural design. It's in front of a drugstore shop. It also has second floor for a wider dining area. You dont have to worry about long lines because they can accommodate huge number of people every day.
Ambiance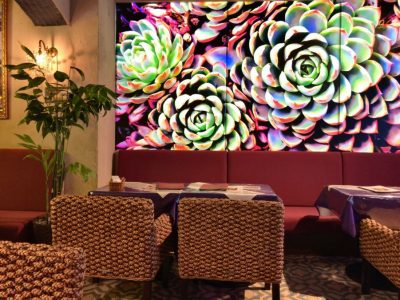 I love this succulent plant wall feature. It gives a satisfying view while eating.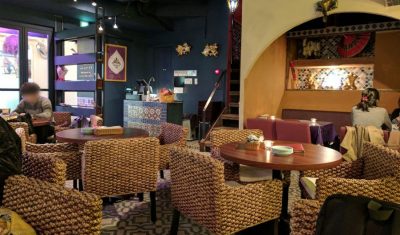 The dining area is such a cozy space! From chairs to table arrangement, you'd feel like your eating in a hotel restaurant. Single diners are also welcome however, this place is best for dating couples, group diners and family gatherings. You can see a lot of locals and foreign customers here.
Recommended Menu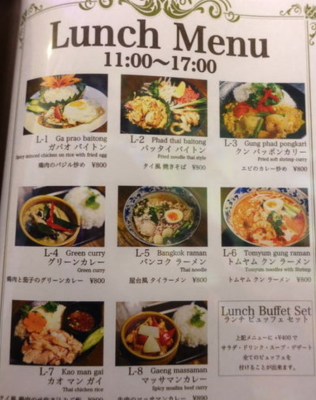 Good thing is there's a translated English menu with pictures so it's easy to choose the food you want to eat.
Buffet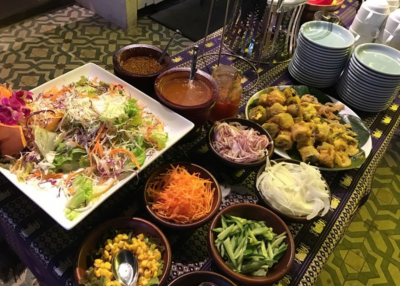 My Impression
Photos of my order:
Gapao Rice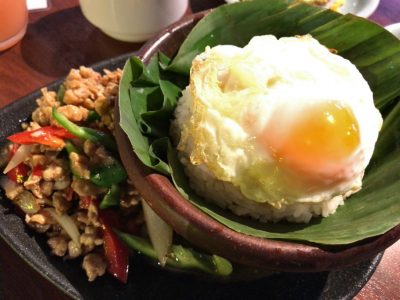 I love the taste of their Gapao rice, a little salty and spicy taste all in one.
Fried mix veggies and noodles (forgot how they called this one)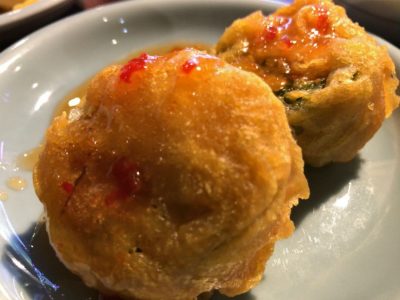 This is one of my favorites among the dishes included in their buffet menu. It's also best to put coat it with sauce for a greater taste.
Soup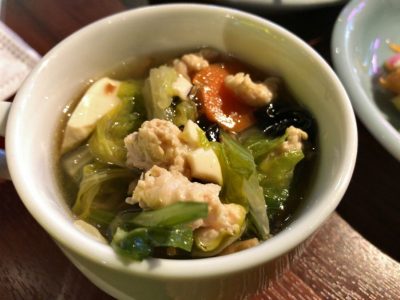 The soup tasted typical for me though I didn't like it much because it wasn't hot anymore.
I felt like I was being transported to Thailand while eating. Having a buffet for lunch left me overly satisfied. I also love the taste of their desserts.
I'd say that this restaurant welcomes anyone who wants to dine regardless of the age.
They also offer single orders which you can upgrade if you want to take the buffet style meal. My order was served faster so I was really lucky enough plus the staff are all friendly and accommodating!
Cons:
The soup was not hot anymore (probably it has been on the table for a longer period of time).
People's Review
some thai food to cure my hangover #cantstoppostingfoodpics #bangkoknightshibuya #shibuya #japanlife #papayasalad #padthai