Belmont Hotel Manila|Feature Reference
Website
Belmont Hotel Manila
Address
Newport Boulevard, Newport City, Pasay City, 1309 Metro Manila, Philippines
Contact Number/s:
+63 2 318 8888
Price Range
P6,000 – up
Room Types
Superior Room(23㎡)
Deluxe Room(23㎡)
Belmont Suite(46㎡)
Check-in Time
2:00 PM onwards
Check-out Time
12:00 PM
Amenities
Swimming Pool, Spa, Restaurant/Cafe, Family Room, Airport Shuttle, Bar, Spa, Fitness Center
Room Inclusions
Free Wifi, Bottled water, Toilet & Shower Room, Flat-screen TV with cable channels, etc.
Toiletries
Shampoo, Conditioner, Shaver, Shower gel, Lotion, Cotton Buds, Tooth Brush & Toothpaste, Hair cap
Booking Site
Expedia
agoda
Booking.com
Belmont Hotel Manila is an elegant hotel situated in the most convenient location; within walking distance to the famous restaurants, and very close to the Ninoy Aquino International Airport (NAIA).
Access from Ninoy Aquino International Airport (NAIA)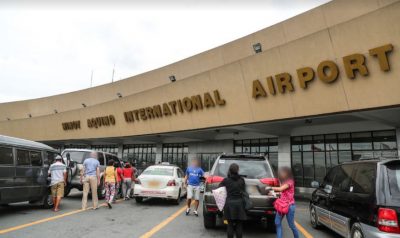 It's about 1.3 kilometers away from the airport or 6 minutes by car/taxi/grab service (depending on the traffic condition).
Hotel Review
Room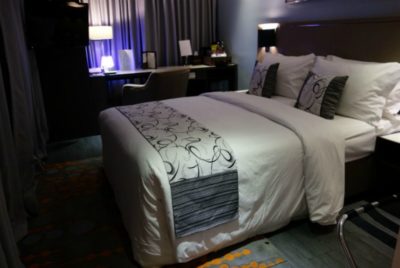 LLuxury bed, and a decent sofa await those who choose to book this hotel! The fact that the pillows compliment this huge bed which is clearly visible on the picture, no wonder I always had a comfortable sleep during my 2-night stay in this hotel.
Bathroom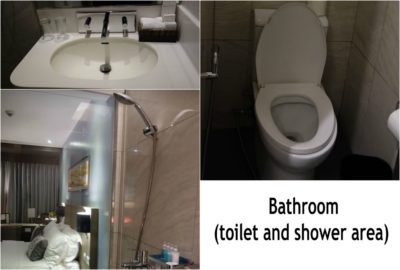 The bathroom area has a shower room, buthtub, separate toilet, bidet, hairdryer, and free toiletries.
Restaurant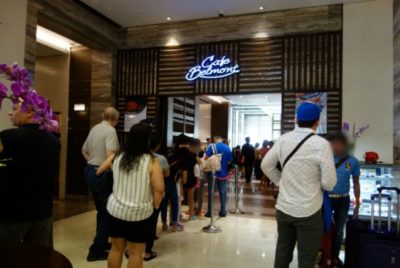 The restaurant inside Belmont Hotel Manila has an elegant design which resembles to some royalty settings that provide luxury and comfort while eating.
How to book Belmont Hotel Manila
Booking for the hotel is available online via booking.com, Expedia, Agoda and hotel's website. Mostly, the cheapest rate that you can find is with agoda.
Remarks
As my final verdict, I give this place a 9 out of 10 rating. Just like what I said before leaving the place, "it's almost perfect for me". Well, as the saying goes, there's no such thing as perfection.
I will definitely remember the great memories I had in Makati Shangri-La and the hospitality and friendliness of all of the staff are highly commendable!