Recommended restaurant in Manila this time is Filipino Food: Gerry's Grill.
Gerry's Grill|Feature Reference
▶:Start Google Maps Here!(Smartphone)
TripAdvisor
Gerry's Grill (score:4)
Name
Gerry's Grill
Hours
Monday – Thursday 11:00 AM – 11:00 PM
Friday & Saturday 11:00 AM – 12:00 MN
Sunday 10:00 AM – 11:00 PM
Budget
P500〜up
TEL
+63 2 7903 0717
+63 2 8332 1111
Address
Level 3, Greenbelt 3, Ayala Center, Makati City
Holiday
None
Smoking
Sectionalized
Card
Credit Cards Accepted
How to Book
If you have booking or party package inquiries and other related concerns, please call the restaurant directly thru their provided contact number.
Appearance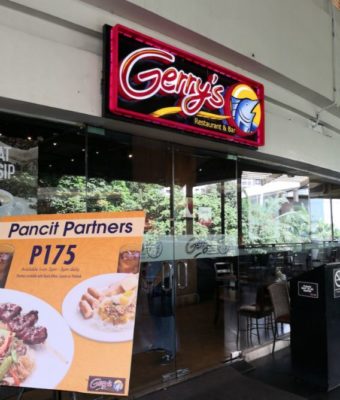 The exterior concept of Gerry's Grill is the same as the other restaurants in the Philippines. Glass stable windows from top to bottom, making the indoor dining setup visible to all passersby.
The well-known restaurant logo is also visible to the eyes (as always) and it is surely hard to miss so don't worry about getting lost.
Long lines can happen here during peak hours as this restaurant is really one of Filipinos' favorite spots for eating or dining out with family or friends.
Ambiance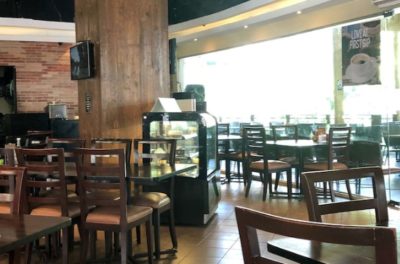 The interior is very common or casual that there's nothing much to say about the interior deets (or I just didn't notice it that much).
It was a bit warmer than the usual dining restaurants that I've tried in Greenbelt. But don't worry, I guess it is just normal since the place gets overcrowded especially at night time!
Some of the customers here are Filipino people and mostly celebrating some occasions like birthday or special party. There are also foreigners here especially at dinner time drinking beer with grilled dishes.
Recommended Menu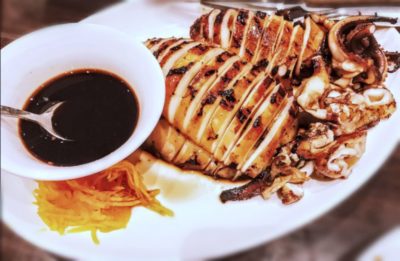 "Inihaw na Pusit" is what I highly recommend for first timers to try! Inihaw means grilled and Pusit is Squid in the English language.
The grilling part takes an important role to give the best taste or flavor to the dish. I must say, Gerry's has mastered on how to prepare all their grilled dishes for a long time.
Other recommended menu dishes are Bulalo, Grilled Fish, Chicken, and Pork, Crispy Pata, Chopseuy, Crab Rice, and Gerry's Special Binagoongan Rice.
Additional Information
Recommended when eating alone, with friends, with co-workers, and for casual dating.
Party Menu is also available in this restaurant.
Free WiFi is offered to the public.
People's Review