Managing your Hay Day farm is already very challenging, isn't it? What if you've newly unlocked the town section and you need to take care of the visitors with a hope to serve them well? Indeed a tough one to fulfill, I know coz I've been there too!
At first, it was like serving 2 masters at a time because there's Hay Day plus the Town area. But as I got used to the routine, I realized it isn't that hard if I do some simple tricks to make my tasks easier to fulfill than before!
Now, here are some of the tips that I will share with you all on how to conquer all of these tiresome and unending tasks in the Town section!
Do not hesitate to send away new visitor/s!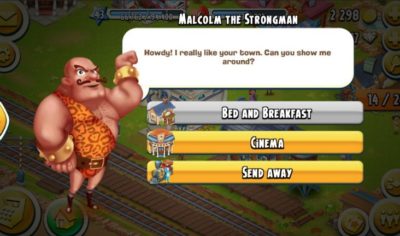 Send what?! Yes, you read it right! Do not keep the visitors that you can no longer accommodate especially when you still have unfinished tasks from the other visitors.
Do not stress yourself out just because you can't serve them all at once. Just focus on serving the ones that you have already accepted completely.
Gyl
At first, it was really difficult for me to let go of new comers but I guess proper timing and right approach can help me manage the town better.
Maximize the Town Hall capacity.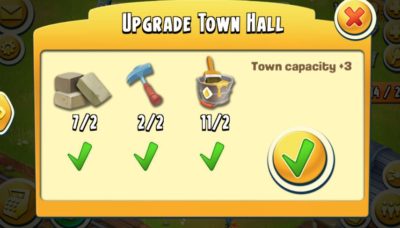 If you want to have more visitors coming in, then the town hall must be upgraded all the time. In my case, the current maximum capacity is 12 since I started playing it, and I am planning to increase its capacity again as you can see in the picture above.
Gyl
One of the most difficult rare items to get is the hammer. I don't know but it just keeps on getting rare and rare every single time.
This fact is also confirmed by some of my friends who are playing Hay Day so I guess whenever you see hammers on Hay Day magazine, just take it without a single thought!
Increase your Train station capacity.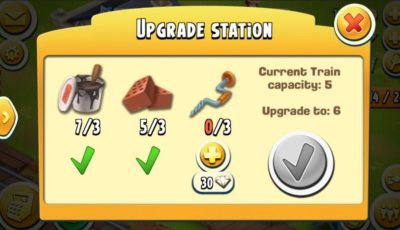 Increasing the train capacity will surely bring you more guests coming! I remember when I started managing the Town, I could get a maximum of 3 visitors per day.
Now, things have changed and here I am trying to gather some missing materials for my train station upgrade.
Gyl
For train station upgrade, you can mostly get the materials on Hay Day's Daily Dirts. That's how I could upgrade mine from the very start.
Upgrade your building or facility.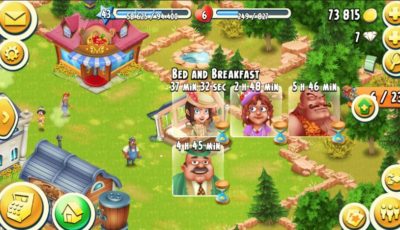 Let's get it straight! The more your town reputation increases, the more you'll get visitors after upgrading the train and town hall.
Each facility/buildings need different materials for upgrades so the only way to get things done faster is to check the Daily Dirts or by playing Hay Day regularly.
Gyl
The common materials used for building upgrades are bricks, paint/tat buckets, hand drills, and hammers so make sure to never run out any of these.
Make sure to have plenty of supply!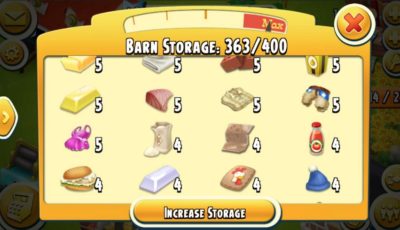 With all those upgrades that I mentioned above, it wouldn't be as effective as it should be if you lack so many items to serve the town visitors.
Again, managing the serving time well can lead you to so many positive outcomes so I am strongly encouraging you to store some items that you may need at any given time.
Gyl
Bed and breakfast customers can take a much longer serving time than other facilities so make sure to be ready all the time to make it more productive.