Recommended restaurant in Makati this time is Ramen Nagi.
Ramen Nagi|Feature Reference
▶:Start Google Maps Here!(Smartphone)
| | |
| --- | --- |
| TripAdvisor | Ramen Nagi (score:4) |
| Name | Ramen Nagi |
| Hours | 11:00 AM – 10:00 PM |
| Budget | P500-up |
| TEL | +632 750 5616 |
| Address | Level 2, Greenbelt 3, Ayala Center, Greenbelt, Makati City |
| Holiday | None |
| Smoking | Non-smoking |
| Card | Credit Cards Accepted |
How to Book
Advance booking may or may not be accepted depending on the number of customers that the restaurant has on a daily basis.
Appearance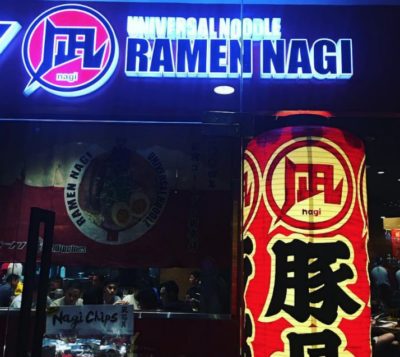 Ramen Nagi is consistently getting more customers since it started in 2013 and the restaurant's appearance on the outside never really changed.
It still has the signature theme of Ramen Nagi with the restaurant's name exhibited in English so it is not troublesome to find!
Long queue can be really terrible here especially during peak hours (lunch and dinner time) so make sure to bring so much patience with you when visiting the place coz I'm sure, it's gonna be worth the wait.
Ambiance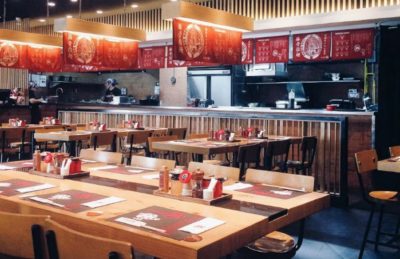 As for its interior design, you'd get the feel of what the Japanese ramen house is like and the dining area is so classy in style.
Table seats are provided and the dining area is much wider than any other ramen shops so the entire family can dine and enjoy slurping their delicious bowl.
Service-wise, it's indeed timely and the staff was very accommodating except for some days in which there are heavier workloads yet lesser help.
Recommended Menu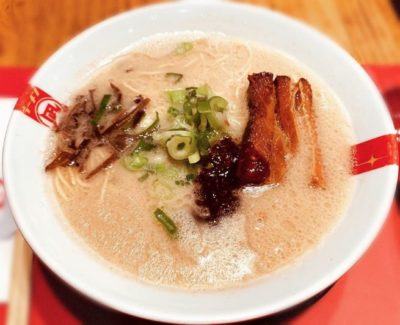 Butao King is the most famous ramen bowl from this restaurant because of the authentic and creamier taste of broth paired with thin noodles.
What's good about it is that you can customize your own ramen bowl to your liking from broth consistency down to the spiciness level. You can also order additional toppings like egg (ajitama) or a piece of chashu.
Additional Information
Ramen Nagi offers table dining so you can go there alone, with co-workers, with friends, with family, and with someone special.
People's Review
View this post on Instagram

My last ramen for 2016. More ramen in 2017! Oink 🐷🐽🐷🐽 #RamenForever