Recommended restaurant this time in Shibuya is Khao Man Gai : Kaithong Tokyo.
Thai cuisine has been getting a lot of attention from people around the world. Having a unique taste and smell yet outstandingly mouthwatering, no wonder many people starred with so much affection. It is known to have a strong aromatic smell and a spicy taste. The medicinal herbs used to add flavor, to improve the quality of food and to promote healthy living are just so impressive.
There's a Thai restaurant in Shibuya, Tokyo that offers very tasty meals that you can enjoy.
I had ordered the famous Khao Man Gai – (to go service) from this restaurant and guess what, I'm in love with it! Having a hectic schedule, it is really hard to find a place where you can eat comfortably so I decided to take out and just eat in the office.
"Kaithong Tokyo" authentic Thai food!
A pink-themed Thai restaurant that delivers authentic cuisine and is conveniently located near the station. Kaithong's food menu are mainly chicken, rice, and soup. Location-wise, it is just 5 minutes on foot from JR Shibuya station.
Feature Reference

▶:Start Google Maps Here!(Smartphone)
TripAdvisor
Kaithong Tokyo(score:3.5)
Business Hours
11:00 AM ~ 10:00 PM (10 PM LO)
Category
Casual Dining
Budget
~900 yen
TEL
03-6805-1202
Address
3-15-2 Shibuya, Shibuya-ku , Tokyo 150-0002
Holiday
No holiday
Access
JR Tokyu Toyoko Line;
Tokyo Metro Shibuya Station East Exit
Appearance(Access)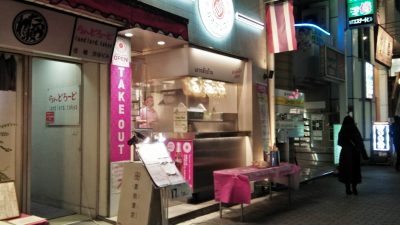 Photo was taken towards the direction of JR Tokyu Toyoko Line and Tokyo Metro Shibuya Station East Exit stations.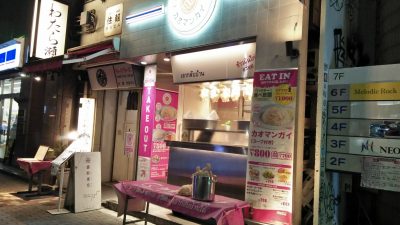 Photo was taken coming from JR Tokyu Toyoko Line and Tokyo Metro Shibuya Station East Exit stations.
This is "Khao Man Gai" in "Kaithong Tokyo"

The dish has garlic rice topped with chicken, pakuchi(the green leaves), and 2 slices of cucumber plus the sauce. I may be exaggerating a little but Oh my… I so love the taste! Honestly, I couldn't name it at all. I just can't get enough of it. The chicken has a soft texture that is so easy to eat. Also, the sauce has a combination of sweet, salty and a little spicy taste.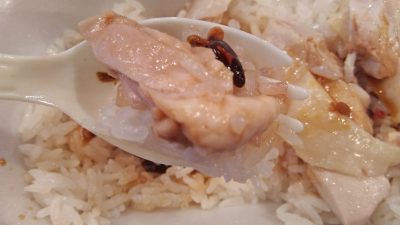 Oh, this picture makes me crave for more. (lol)
Soup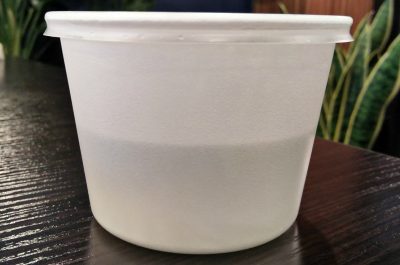 The chicken soup is so refreshingly good! I added regular size of it upon ordering.
People's Reviews
I recommend you try the Khao Man Kai 🐓❤️ Love Thai food🇹🇭 I wanna go to Thailand again. . . #KaithongTokyo . . #khaomankai #thailand #thaifood #shibuya #tokyo #Kaithong #instafood #foodporn #yummy #渋谷 #ガイトーン東京 #タイ料理 #カオマンガイ #夕飯 #🇹🇭 #タイ #パクチー #instagood #dinner #Coriander #ข้าวมันไก่ . . 阿部爺が連れてきてくれるとこいつも間違いない👨‍🎨
(English follows after Japanese) 【渋谷ランチ:ガイトーンTokyo】 最寄駅:渋谷 メニュー: カオマンガイ ※スープ付、パクチー食べ放題 料金: 800円(税込) 5分くらい並んだが、客の回転が早く、すぐに入れた!ランチメニューは、カオマンガイ、または、グリーンカレー。カオマンガイは、鶏肉が柔らかくて完璧✨ Lunch in Shibuya: Kaithong Tokyo Nearest station: Shibuya Menu: chicken Rice *comes with soup, coriander Price: 800 JPY incl. tax Waiting in que for 5min. but they have a quick turnaround. In lunch, there's either chicken rice or green curry. Chicken is well cooked and soft – perfection #ガイトーンtokyo #チキンライス #kaithongtokyo #chickenrice #shibuya #渋谷 #渋谷ランチ #shibuyalunch