Recommended restaurant in Makati, Metro Manila this time is Kaito Japanese Carinderia.
Kaito Japanese Carinderia|Feature Reference
▶:Start Google Maps Here!(Smartphone)
| | |
| --- | --- |
| TripAdvisor | Kaito Japanese Carinderia (score:4.5) |
| Name | Kaito Japanese Carinderia |
| Hours | 5:00 PM – 12:00 MN |
| Budget | P200 |
| TEL | +63 949 355 6970 |
| Address | Apolinario Corner | Gen.Lacuna Street, Bangkal, Makati City |
| Holiday | None |
| Smoking | Non-smoking |
| Card | Credit Cards Accepted |
How to Book
Advance table booking is not allowed here because it gets jampacked all the time and the style is really like the local carinderia style.
Appearance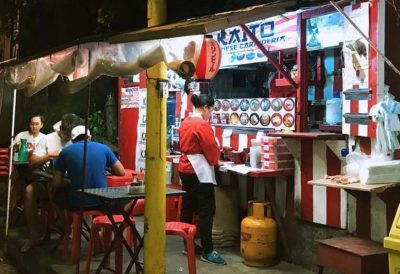 If you are not used to eating in a place like this, you might get disappointed just by seeing its facade.
This style is indeed a common one for most of the local restaurants here in the Philippines where you can get cheaper price for food and accommodation.
Since this spot is very famous here in Makati area, you should visit the place before the opening hour to get a secured spot.
Well, it really depends on the weather and holiday events sometimes but on regular days, it easily gets jampacked!
Ambiance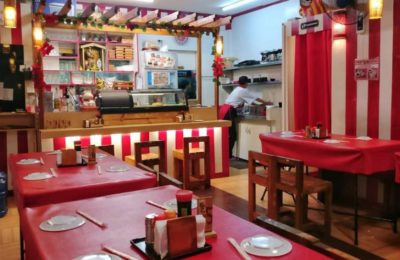 Alright, this is undoubtedly the simplest and the most casual dining area in an authentic Japanese restaurant here in the metro.
I could tell it's similar to some burger chains where my family and I often enjoy eating hamburgers at a very low cost.
Although it isn't as elegant as the other Japanese restaurants out there, rest assured that the ambiance isn't as terrible as you can imagine. In fact, the liveliness of the place since it is like an outdoor seating style will boost your mood to dig in for some authentic meals.
Most of the customers are Filipino people together with their families, friends, or loved ones but sometimes, you can also see foreign diners here.
Recommended Menu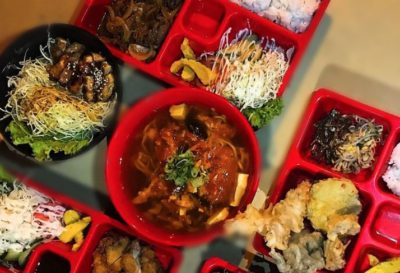 There are so many recommended dishes in this restaurant. Their bento boxes are really very cheap but taste so authentic!
Some guests recommend Spicy maki, Bulgogi, Gyudon, Katsudon, and Oyakodon! On rainy days, their ramen special is also mostly preferred by the diners.
Additional Information
Recommended when eating alone, with friends, with co-workers, and for dating.
There's an dditional P10 (for the box) if you order takeout meals.
It is highly advised not to wear/put strong perfumes to avoid getting refused upon entering the restaurant.
People's Review