Recommended restaurant in Shibuya this time is Motsu Nabe: Jomon.
Motsu Nabe: Jomon|Feature Reference

▶:Start Google Maps Here!(Smartphone)
| | |
| --- | --- |
| TripAdvisor | Jomon(score:4.5 ) |
| Restaurant's Name (Japanese) | ジョウモン |
| Business Hours | 5:30 PM ~ 12 MN |
| Category | Motsu Nabe Restaurant |
| Budget | ¥4,000~ up |
| TEL | +81-3-6416-1633 |
| Address | 2-19-2 Dogenzaka | Murugi Bldg. 2nd & 3rd Floors, Shibuya 150-0043, Tokyo |
| Business Holiday | None |
| Access | Shibuya Station |
| Credit Card | VISA, MasterCard, Diners, American Express, JCB |
| Seats | 100 |
| Non/Smoking Establishment | Smoking |
Appearance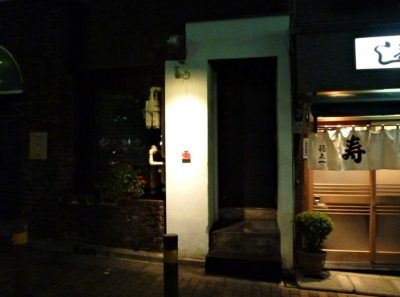 Travel time on foot is approximately 4 minutes from JR Shibuya station.
The restaurant's exterior is not that impressive as its interior because it is really obscure and quite challenging to find. Take the stairs and proceed to the second floor where the restaurant is located.
Ambiance
"Counter seating"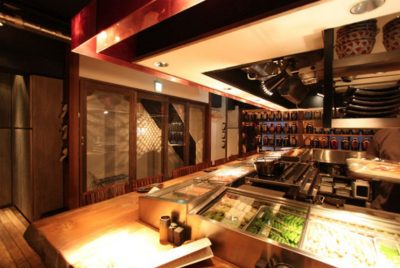 "Horigotatsu Seating"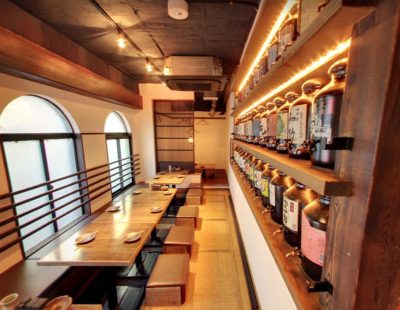 The interior design is quite impressive with such wine display and a very comfortable dining arrangement. This place has a total of 100 seats to accommodate a lot of customers at the same time.
Aside from counter seats and horigotatsu seats, this restaurant also has wide seats, tatami seats, and couple seats, indeed a variety to choose from. Clearly, they know how to address customers accommodation perfectly.
Solo diners, groups, families, and couples are also welcome. The food menu here is really the talk of the town so expect it to be really crowded. Often times you'll meet foreigners/tourists enjoying their hot pot course!
Recommended Menu
Fukuoka style motsu nabe and other meat dishes are some of the great finds in this restaurant. There are also other food menus to choose from like grilled skewers, appetizers, desserts, and drinks.
Additional Information
・Recommended when eating alone, with friends, with co-workers, with family, and for dating.
・Available for pivate use accommodation.
・Kids are welcome (Children's dishes are provided).
・Services offered:
All you can drink menu.
Birthday benefits in the menu.
・Cons: Secluded Restaurant
the People's Review
2017.04.16 * さたんの#BD の時に行った#ジョウモン の#焼き鳥 がすごく美味しかった☺️✨ 大好物の#コロッケ は、中に半熟卵が入ってて、自家製タルタルとの相性も最高でした😍🙌🏻#玉とろコロッケ 大好きな人たちと食べるご飯は、いつも以上に美味しく感じます😚💓 ゆこさん予約してくれてありがとう☺️💕 . そして驚異の回復力を発揮して朝38.5度まで行った熱が下がりました笑 1日で3日分の汗はかきました。着替える回数半端なかったです🙄 明日の朝また熱が出ない事を祈って寝ます😪 . #渋谷 #神泉 #串焼き #美味しかった #誕生日会 #女子会 #肉食系女子 #幸せ #dinner #yakitori #yummy #delicious #party #bd #japanesegirl #instafood #foodstagram #foodpic #japanesefood #likes #tflers #tflers #love #gn