Recommended restaurant in Ueno this time is Ramen: Kakashi.
Ramen: Kakashi|Feature Reference

▶:Start Google Maps Here!(Smartphone)
| | |
| --- | --- |
| TripAdvisor | Kakashi (score:4.5) |
| Restaurant's Name (Japanese) | 案山子 |
| Business Hours | 11:00 AM – 11:00 PM |
| Category | Ramen Restaurant |
| Budget | ¥1,000〜 |
| TEL | +81-3-5826-4066 |
| Address | 6-2-11 Ueno, Taito 110-0005, Tokyo Prefecture |
| Business Holiday | None |
| Access | Okachimachi Station |
| Seats | 19 |
| Credit Card | Not Accepted |
| Smoking Establishment | Non-smoking |
Access from the Station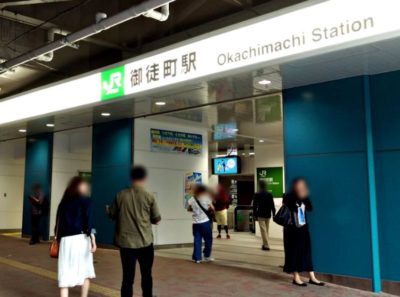 The estimated travel time on foot is 3 minutes from Ueno Okachimachi Station – North Exit.
Appearance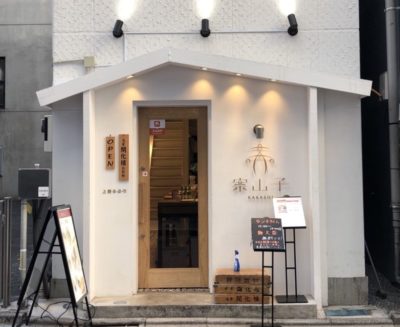 The building is in an attractive white color! This exterior design is perfect making this ramen house as one of the unique/stylish shops that you can find here in Japan.
There is also a front menu display of the ramen bowls that you might wanna try before going inside the shop.
Ambiance
The interior compliments the outer design. A very cozy ambiance with all these stylish deets of noodles and the stunning white walls that make the place so neat-looking!
There are about 19 counter seats available to accommodate the customers. The ground floor area has 9 counter seats, while the second floor is where you can find the table and 10 table chairs.
If you are eating alone this place is one of some good choices you can get! Dining with a friend or co-worker is also okay, however, you might need to wait a little longer for the turn over time.
Recommended Menu
"Shio (salt) Ramen"
This ramen bowl from Kakashi never disappoints the visiting customers! With a light taste and thin noodles, I'm sure your tastebuds will experience the fullness of its taste!
Aside from Shio Ramen, their Shoyu (soy sauce) Ramen is also one of the highly recommended bowls!
Additional Information
・Recommended when eating alone, with a friend, with a co-worker, and for dating.
・Unavailable for private use.
・Ticket vending machine is used to order.
People's Review
View this post on Instagram

* . 淡麗 柚子しょうゆ(特製) . . 〈女子ウケしそうな御徒町のラーメン屋さん〉その③ . . 仕事でよく、御徒町に行くので、 時間が合えばラーメン屋さんに入ってしまう訳で…😅w . 女子ウケしそうなラーメン屋さん、 最後は、「案山子」さん♫ . 外装から内装から、全てがお洒落な作り✨ . 小物使いまでお洒落…✨ . そんなお洒落な お店で いただけるラーメンが、こちら🍜 . 優しい感じの、柚子が効いた しょうゆ味😍 . お野菜も たっぷりだし、居心地も良いし、 リピートしたくなるお店😊 . . #案山子 #淡麗柚子しょうゆ #御徒町ラーメン #御徒町 #らーめん #ラーメン女子 #ラーメン巡り #ramen #ラーメン #ramenlover #ramennoodles #ramenstagram #麺スタグラム #ramenporn #上野御徒町 #tokyo #東京グルメ #food #foodie #foodstagram #foodporn #ラーメン大好き #食べるの好きな人と繋がりたい #ラーメン好きな人と繋がりたい #yummy #instafood #instaramen #ラーメンインスタグラマー #ラーメンパトロール