Recommended restaurant in Kawasaki this time is Tonkatsu: Katsukura.
Tonkatsu: Katsukura|Feature Reference
▶:Start Google Maps Here!(Smartphone)
TripAdvisor
Katsukura(score:4)
Name
かつくら
Hours
11:00 AM – 11:00 PM
Last Order: 10 PM
Budget
¥2,000–up
TEL
+81-44-874-8413
Address
4F Lazona Kawasaki (Plaza East) | 72-1 Horikawacho, Kawasaki City, Kanagawa Prefecture 212-0013
Holiday
None
Access
Kawasaki Station
Seats
43
Smoking
Non-smoking
Card
Credit Cards Accepted
Access from the Station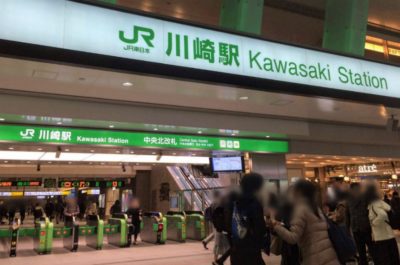 Katsukura is situated in a very convenient location which is on the 4F of Lazona Kawasaki (Plaza East) with a direct connection to JR Kawasaki station.
The estimated distance is about 99 meters and that is approximate 2-3 minutes on foot from the Central Gate entrance/exit.
How to Book
Customers can book or reserve slots via phone call although it isn't really that necessary because the turn over time is not that terrible.
Appearance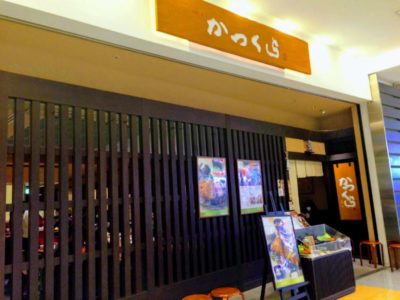 The appearance has an elegant-looking vibe with sturdy dark colored wall frames. The restaurant's name is in hiragana writing displayed above the entrance section.
There is also a menu display outside which is a replica of their famous tonkatsu set meal. For those who are willing to line up, complimentary chairs are being provided so you don't need to worry about standing for a long time.
This katsu restaurant is very famous both locally and abroad so expect to see long queues especially on peak hours (lunchtime & dinner time) and on weekends.
Ambiance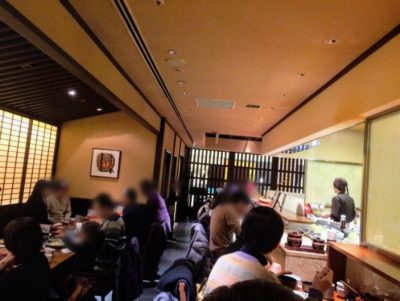 The interior concept is the same as the other (family) restaurants here in Japan. Counter seating and Table seating are available for customers' accommodation.
For those who came alone or pair, counter seats are being offered first. For large groups or families, the table seats are highly recommended. Children are also welcome and there is a space provided where you can keep your child's stroller just near the entrance/exit area.
Overall, it has a relaxing ambiance and a moderate temperature despite some minor background noise(babies/children are crying).
Recommended Menu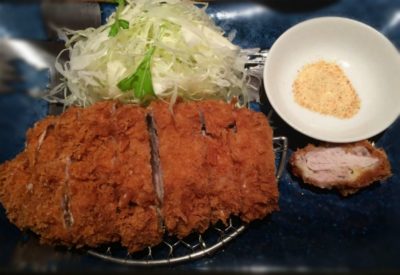 This tonkatsu menu is "Hirekatsu Set". The meat contains less fat and the tenderness is really satisfying.
The deep-fried pork cutlets crunchiness is also very easy to chew and digest, plus the rice combo really tastes well. Rice and Cabbage are also unlimited so you can eat all you want!
Additional Information
There is no private room facility.
Children are welcome and children chairs are also available.
Recommended when eating alone, with a friend, with co-workers, family, and even for dating.
People's Review