Recommended restaurant in Makati, Manila this time is Macao Imperial Tea.
Macao Imperial Tea|Feature Reference
▶:Start Google Maps Here!(Smartphone)
TripAdvisor
Macao Imperial Tea (score:4.5)
Name
Macao Imperial Tea
Hours
11:00 AM – 12:00 MN
Budget
P200 (average for 2)
TEL
+63 2 8241 4983
Address
G/F Circuit Lane, Riverfront Dr, Circuit Makati,
Makati City
Holiday
None
English Menu
Available
Smoking
Non-smoking
Card
Cash basis only
How to Book
No reservations needed so feel free to visit them at your most convenient time but be prepared to line up!
Appearance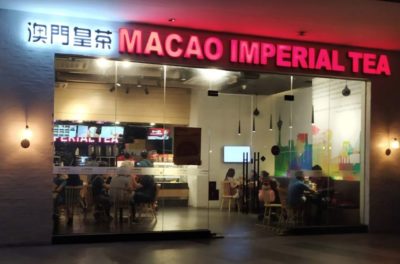 The appealing name of Macao Imperial Tea lit in red is surely hard to miss plus it's displayed in all bold letters that even foreigners wouldn't have a struggling time finding it.
Transparent glass windows that serve as the shop's wall show off what's happening inside even the tables and chairs if it's all fully occupied or not.
It is no secret that the waiting time just to get your order is really long so please expect it anytime you visit.
Ambiance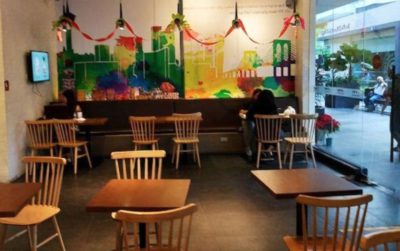 The ambiance has an environment-friendly vibe maybe because of the subtle hues that are present inside and mostly, because of the cute papercups that Macao Imperial has.
Backgroundn noise isn't as bad as you imagined it to be though the place is a little warmer than usual.
Service provided from this restaurant is just okay. The staff are so polite sometimes but there are also cases when you need to ask repeatedly, maybe because they are all very busy.
Recommended Menu

Recommended drinks to grab from this shop are, Black Pearl Milk Tea, Cream Cheese Oreo Milk Tea.
Additional Information
Recommended when visiting alone, with family, with friends, with co-workers, and for dating.
The place is child friendly so you can bring your kids here provided that the place isn't overcrowded.
People's Review