Having a car is really convenient when traveling but using public transport is not as bad as you think it is only if you know how and where to start.
The most common question I usually get is "How to commute going to Tagaytay from Manila?" and so I've decided to post this to give you the options for commuting via public transport.
By Bus: Buendia Bus Terminal (Gil Puyat Station)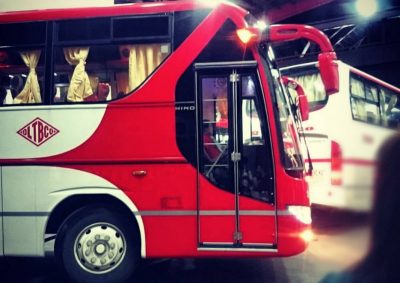 From Buendia Terminal, ride the DLTB bus bound to Nasugbu, Balayan, Lemery which all pass through Tagaytay but you can also see the Tagaytay signboard.
The transportation cost is about PHP80 per person in one ride. Travel time is approx. 2 hours and that still depends on the traffic condition along Aguinaldo Highway (Cavite).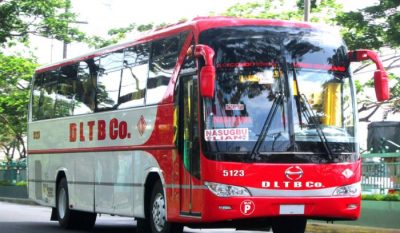 You can also ride Jam liner, and San Agustin buses with "Mendez-Tagaytay" signboard, or you can simply ask the bus conductor.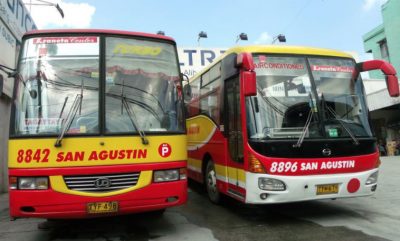 You can also take San Agustin bus along Baclaran Coastal Road. Bus conductors invite passengers to ride so you'll never get confused about which bus to take.
If you plan to enjoy some sightseeings, get off at Olivarez terminal and take the usual jeepney ride going to Picnic Grove or People's Park, and a lot more options.
By VAN/FX (in front of EGI Mall [Jollibee])
Another option is by riding FX/VAN/V-Hires in front of EGI Mall (Jollibee) at the corner of Taft Avenue and Sen. Gil Puyat Ave (Buendia) bound to Nasugbu, Balayan, and Lemery – Batangas.
The transportation fee is approximately PHP 180 which is a little expensive because you still need to pay "Batangas fare" even if your desired route is just Tagaytay City.
Tip:
It's very important to ask/remind the bus conductor of your destination if it's your first time traveling.