Recommended restaurant in Makati this time is Korean: Seoul Galbi
Seoul Galbi|Feature Reference
▶:Start Google Maps Here!(Smartphone)
TripAdvisor
Seoul Galbi
(score:4)
Name
Seoul Galbi
Hours
11 AM – 2 AM
Budget
P400 up
TEL
+632 824 0393
Address
Ground Floor, Lasema Building, 8846 Sampaloc Corner Estrella Street, San Antonio, Makati City
Holiday
None
Smoking
Non-smoking
Card
Credit Cards Accepted
How to Book
Table booking is not accepted in this restaurant but if you have other inquiries, do not hesitate to call them directly.
Appearance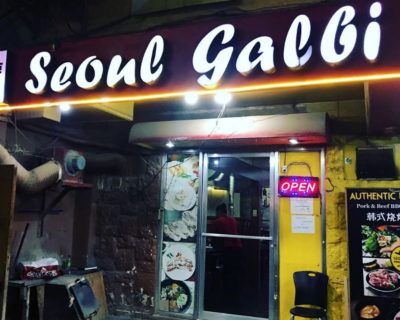 Seoul Galbi's facade is so simple with the name lit in white and it's similar to the local restos here in the Philippines.
There are also some food photos glued on the wall to the public some ideas on what menu you can try even before entering the dining area.
Long lines can sometimes happen but it isn't really a big deal afterall. The peak hours happen from 6 in the evening until 10 PM so If you don't want some hassle, better come in early or after the said hours.
Ambiance
Honestly, the place looks so rodinary with no fancy deets in every corner just like a Typical local restaurant.
The place may be a little uncomfortable to those who are not used to seeing this kind of style but I assure you, the menu that this restaurant offers will give you a memorable Korean food experience.
Most of the customers are Filipino people but sometimes, there are also some foreign visitors enjoying their meal here.
Recommended Menu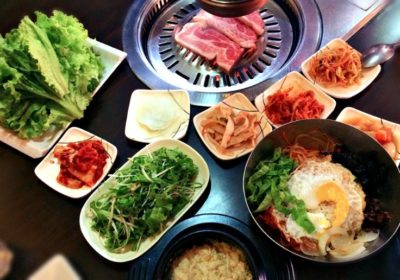 Like the other Korean restaurants, Seoul Galbi also features the one of the best Samgyupsal in the heart of Makati plus the side dishes/appetizers are all authentic Korean style.
There's also Tofu Stew (Sundubu Jjigae) that can make your meal time an extra appetizing one especially when you are craving for spicy food.
Additional Information
Recommended when eating alone, with family and friends, with co-workers, and for causual dating.
No parking space available for the customers.
People's Review