Recommended restaurant in Makati this time is Smith Butcher and Grill Room.
Smith Butcher|Feature Reference
▶:Start Google Maps Here!(Smartphone)
TripAdvisor
Smith Butcher and Grill Room (score:4)
Name
Smith Butcher and Grill Room
Hours
12:00 PM – 2:00 PM
6:00 PM – 10:30 PM
Weekends
6:00 PM – 12:00 MN
Budget
P3,000 (average for 2)
TEL
+63 915 429 5167
+63 906 293 9359
Address
ACI Building, 147 H. V. Dela Costa Street, Salcedo Village, Makati City
Holiday
None
English Menu
Available
Smoking
Non-smoking
Card
Credit Cards are accepted
How to Book
The restaurant accepts advance reservation. Booking can be done online at zomato.com and thru Zomato the app.
Appearance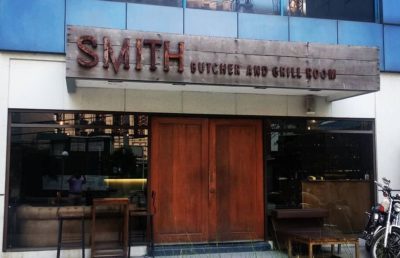 The restaurant's facade is really impressive and its name is largely displayed right above the mahogany entrance/exit door.
The neatness of the place is also noticeable and you can really tell that it is well-maintained.
Ambiance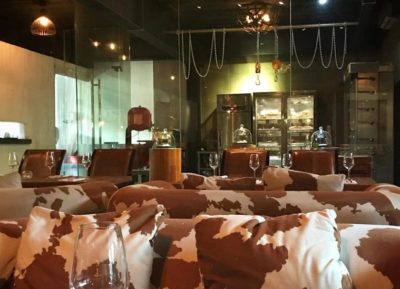 Great ambiance and live band perfect for a romantic dining experience. The place can be a little loud sometimes so it's difficult to have a deep conversation, however, this does not really happen all the time.
Extensive wine selection can be seen inside and it's pretty impressive how the restaurant managed to be like a butcher place and yet never runs out of elegance in style.
Recommended Menu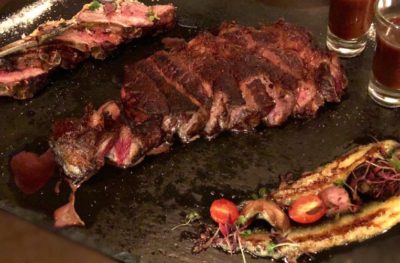 The steak quality is as superb as the other steakhouses out there. You just need to choose the best menu option and see if it's really worth the price.
Highly recommended menu options include: Porterhouse, Salad, Sirloin Steak, Coffee, Burgers, Wines.
Additional Information
Free parking space is provided.
Recommended when eating alone, with a friend, with a co-worker, and for dating.
People's Review