Recommended restaurant in Greenbelt 3, Makati this time is Korean: Soban K-Town Grill.
Soban K-Town Grill|Feature Reference
▶:Start Google Maps Here!(Smartphone)
TripAdvisor
Soban K-Town Grill (score:4.5)
Name
Soban K-Town Grill
Hours
Mondays – Thursday, Sunday
11 AM – 11 PM
Friday, Saturday
11 AM – 12 MN
Budget
P500
TEL
(02) 750 4350
0956 789 5625
Address
Level 3, Greenbelt 3, Ayala Center, Greenbelt, Makati City
Holiday
None
Smoking
Non-smoking
Card
Credit Cards Accepted
How to Book
Advance table booking is not accepted. If you have any other inquiries, feel free to contact the restaurant directly.
Appearance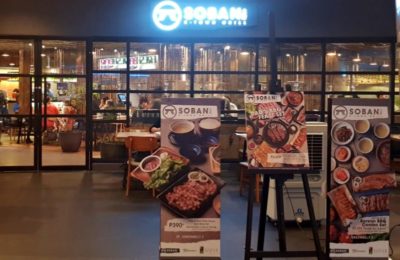 Soban K-Town Grill is on the 3rd floor of Greenbelt 3 and it is very visible to the public so it is very easy to locate.
You can also see some of their food menus nicely exhibited outside so you can check it out first before entering the dining area.
Long queue happens randomly so make sure to bring your patience with you just in case you couldn't get in as soon as you arrived.
The average queue is about 5 – 10 minutes during non-peak hours, and expect longer waiting time during peak hours.
Ambiance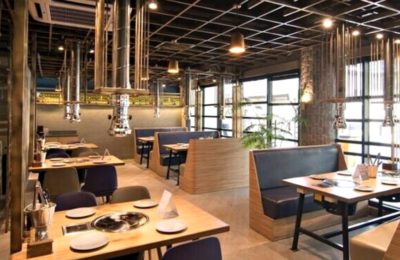 The cozy ambiance made this place even more appealing to the customers. Talking about grilling and all, you can feel that the whole area is still properly ventilated with matching centralized exhaust system similar to any other Korean restaurants.
Customers are offered either table seats or wide sofa seats depending on how many people in one group of diners.
The interior is much like Korean restaurants in Korea that you often see from the movies or TV dramas, and I guess it really makes the place neat-looking.
The restaurant has mix customers meaning, you will find a lot of Filipinos and foreigners enjoying their own meals inside.
Recommended Menu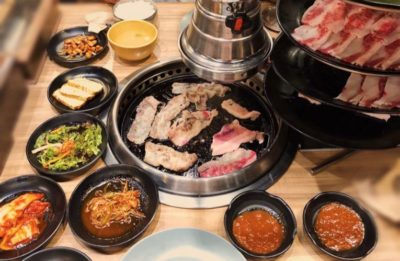 Samgyupsal and Dolsot Bibimbap are the highly recommended menus from this restaurant. You can enjoy varieties of grilled pork meat plus side dishes and a deliciously cooked rice topped with different favorites of yours that are truly satisfying.
Additional Information
Recommended when eating alone, with friends, with co-workers, and for dating.
The restaurant also offers set menu for lunch.
People's Review
View this post on Instagram

Awesome and yummy Korean lunch with @godmother_diannevalerie 😊😋