Recommended restaurant in Makati, Metro Manila this time is The Burgery.
The Burgery|Feature Reference
▶:Start Google Maps Here!(Smartphone)
| | |
| --- | --- |
| TripAdvisor | The Burgery (score:4.5) |
| Name | The Burgery |
| Hours | 11 AM – 10 PM |
| Budget | P500〜 |
| TEL | +63 2 960 1185 |
| Address | Ground Floor, Circuit Lane, Ayala Malls Circuit, Carmona, Makati City |
| Holiday | None |
| Smoking | Non-smoking |
| Card | Credit Cards Accepted |
How to Book
For bookings and other inquiries, feel free to contact the restaurant directly thru their provide landline number.
Appearance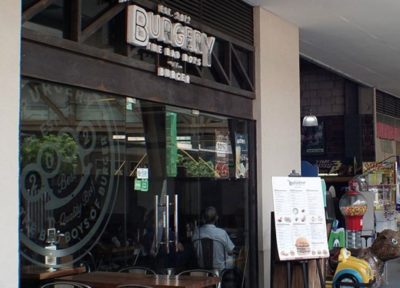 The Burgery is situated at the ground level, Circuit Lane of Ayala Malls and it is well-known to the public.
Aside from the food menu display outside, you'll also notice the restaurant's name in stylish font that everyone else can read clearly.
Its upper part of the wall near the ceiling is made of sturdy wood and the rest are all glass-made.
Long queue can be anticipated during peak hours but customers are always welcome to book in advance to avoid the hassle of waiting!
Ambiance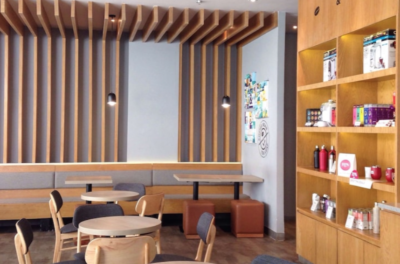 Comforting seats await those who come in first. Yes, the dining area is so tidy and well-maintained that give so much relaxing vibe to all customers.
There are also cabinets on different sides so you can see a lot of displays that turn the place into a more vibrant-looking burger house.
Most customers are Filipino people (coz Filipinos just can't stop eating burger. lol!) but there are also foreign guests on random days.
Recommended Menu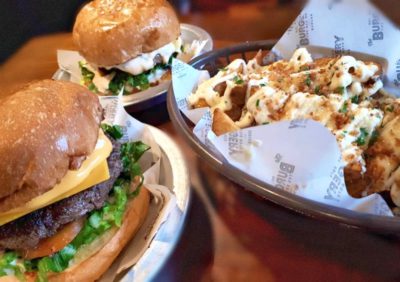 If you are into jucylicious burgers, then this restaurant is a must-try! There are a lot of burger variants to choose from single patty down to what they call "The Executioner" or the triple burger patties with bacon, veggies, and cheese for only P380!
Other recommended dishes are Potato Wedges, Beef Patty, Pasta, Chicken Burger, Sandwich, and Truffle Fries.
Additional Information
Recommended for solo diners, eating out with family, with friends, co-workers, and also good for random dates.
Takeout menu is also available.
There's a public Wifi for everyone!
People's Review
View this post on Instagram

The way I show my appreciation after a good meal is to slap my belly like it's a bongo drum. *ba dum, ba dum*