Recommended restaurant this time in Shinmaruko is Western: TiKi.
"Salad & Kitchen TiKi"
A western restaurant located in Shinmaruko, Kanagawa Prefecture. The restaurant is known for its appetizing menus for lunch and dinner. Established and has been operating since 1979, no wonder this place has captured the hearts of many.
Western: TiKi | Feature Reference

▶:Start Google Maps Here!(Smartphone)
Website
http://www.kitchentiki.com/
Business Hours
Tuesday – Saturday 11:30 AM – 11:00 PM
Sunday / Holidays 11:30 AM – 10:30 PM

Category
Family Restaurant
Budget
¥1000 ~
TEL
044 (433) 8902
Address
1 Chome-830 Shinmarukohigashi, Nakahara Ward, Kawasaki, Kanagawa Prefecture 211-0004
Holiday
Closed on Mondays
Access
Shinmaruko Station
Credit Card
OK
The restaurant view from the outside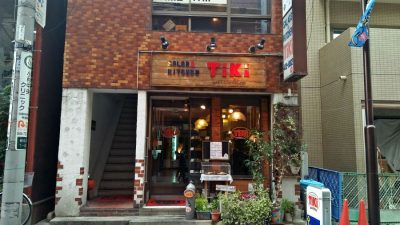 Finally, stepping into their personalized doormat. (I find this really cute…)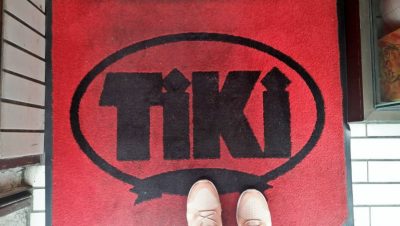 The Dining area and the accents of the place.
They offer both table seats for those who are dining with friends or families and counter seats for those who are dining alone.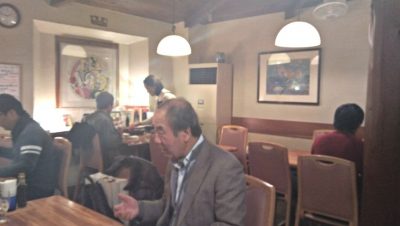 This is just one of the cute wall paintings that are being decorated mostly in the dining area.

This bookshelf reminded me of my university days in which most of the times, I chose to sit beside random shelves and read until sundown.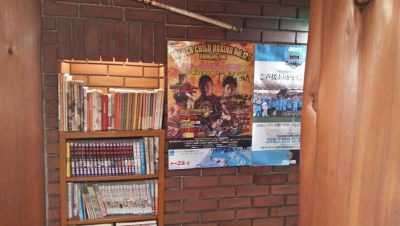 There are actually plenty of seats provided for the customers so it is really comfortable to dine with family and friends. The restaurant's ambiance is really very relaxing and it feels like home. Also, my orders were served very timely, approximately about 5 minutes.
This is "Lunch Set B" in "Salad & Kitchen TiKi"
Lunch Set B costs ¥1000.
Pork meat, minchi katsu, rice, miso soup and a drink of your choice.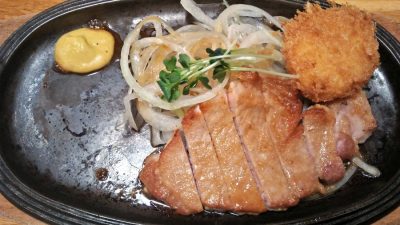 "Miso soup"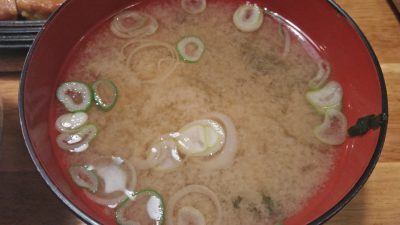 "Regular rice"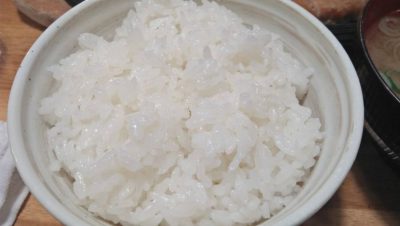 "Iced coffee"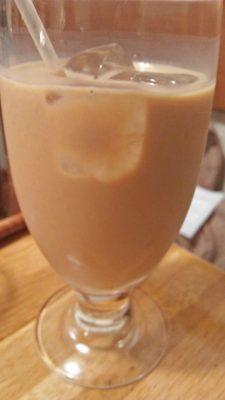 I was surprised at first because the price is really cheap for a set meal compared to other restaurants here in Japan. Glad I did order this one because it tasted so good that I literally craved for more. lol! Different drinks are also offered like tea or juices to complete your set meal. Who else wouldn't want to try this, right?
Other Menu
"Vegetable & Corn Salad"
The staff served this menu first while waiting for the main course.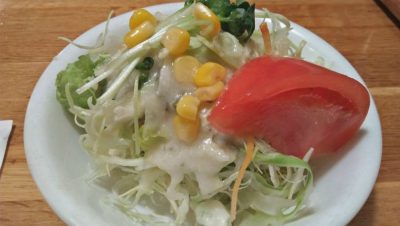 My impression:
I love the food they serve in this restaurant, plus the western ambiance is also undeniably cute. The staff was also very accommodating and really efficient in addressing my request.
Will I come back? Definitely! For customer rating, I'd say it's a 4 out of 5.