Acacia Hotel Manila |Feature Reference
Website
Acacia Hotel Manila
Address
5400 East Asia Drive corner Commerce Avenue,
Filinvest Corporate City, Alabang,
Muntinlupa City, 1781, Philippines
Contact Number/s:
+63 2 720 2000 / 588 5888
Price Range
P8,000 – up
Room Types
Deluxe Room (34㎡)
Junior Suite(43㎡)
Executive Suite(56㎡)
Acacia Suite(178㎡)
Bay Suite
Commerce Suite
Check-in Time
3:00 PM onwards
Check-out Time
12:00 PM
Amenities
Swimming Pool, Spa, Restaurant/Cafe, Family Room, Airport Shuttle, Bar, Spa, Fitness Center
Room Inclusions
Free Wifi, Bottled water, seperate Bathtub and Shower, Flat-screen TV with cable channels, etc.
Toiletries
Shampoo, Conditioner, Shaver, Shower gel, Lotion, Cotton Buds, Tooth Brush & Toothpaste, Hair cap
Booking Site
Expedia
agoda
Booking.com
If you are looking a great place to stay in Alabang, better check out Acacia Hotel Manila. This hotel embodies the Filipino hospitality paired with a world-class facilities like any other luxury hotels abroad.
This hotel is close to shopping centers, business districts, and many other tourist attractions nearby. As a whole, this ensures you a luxurious and pleasant stay in our Alabang hotel during your visit to Manila.
Access from Ninoy Aquino International Airport (NAIA)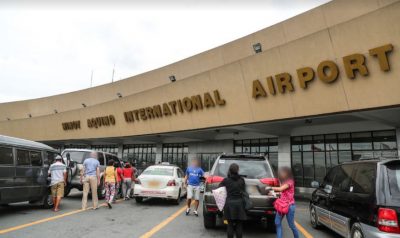 It's about 10 kilometers away from the airport which is more or less than 60 minutes by car/taxi/grab service (depending on the traffic condition).
Hotel Review
Staying for 2 nights at Acacia Hotel made my dream staycation possible. I have experienced good internet connection, neatly organized room and lobby, indoor pool with a great view, and a lot more!
Acacia Hotel Lobby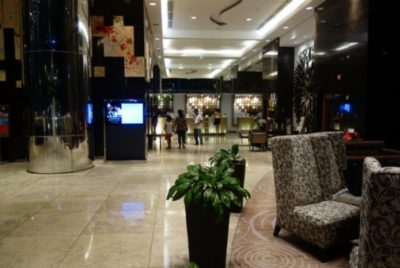 The lobby has great accents on the wall and ceiling areas. Upon entering the entrance, you'll clearly face the lobby section located on the opposite corner of the hotel.
There are also seats and tables for the guests and wide sofa seats that you can sit on while waiting for any front desk related transactions, or just simply drinking something from the batf
Room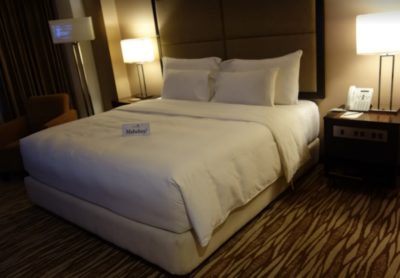 Luxury bed, and a decent sofa await those who choose to book this hotel! The fact that the pillows compliment this huge bed which is clearly visible on the picture, no wonder I always had a comfortable sleep during my 2-night stay in this hotel.
Bathroom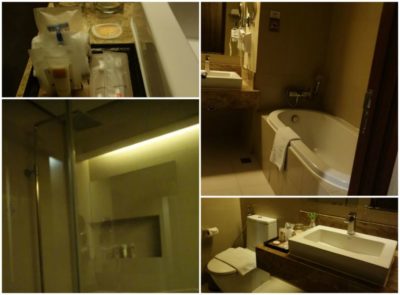 The bathroom area has a shower room, buthtub, separate toilet, bidet, hairdryer, and free toiletries.
Swimming Pool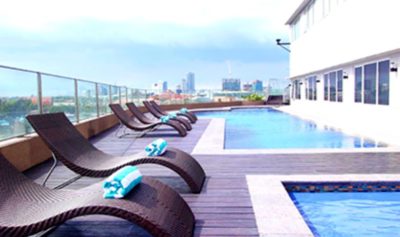 The pool is also child-friendly and the staff on duty is very reliable for the customers safety while enjoying the pool. What I loved most was the great scenery while swimming.
Fitness Center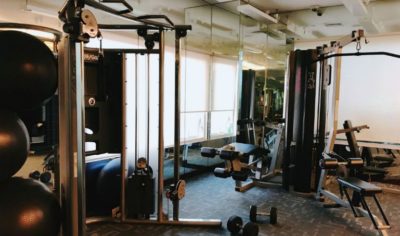 The fitness center offers new equipment that can help every health-conscious individuals to achieve their desired body goals. It also has drinking water for free and clean towels for everyone.
How to book Acacia Hotel Manila
Booking for the hotel is available online via booking.com, Expedia, Agoda and hotel's website. Mostly, the cheapest rate that you can find is through their website.
Remarks
I enjoyed my 2-night stay at Acacia Hotel Manila. The overlooking at the pool area is one of the most impressive parts of the hotel.
I will definitely remember the great memories I had in Makati Shangri-La and the hospitality and friendliness of all of the staff are highly commendable!