Laguna is widely known as the birthplace of the Philippines' national hero, Dr. Jose Rizal. It is situated in the southern part of Luzon and has a lot of historical features and beautiful nature to explore!
Traveling from Metro Manila down to Laguna is realistically far and challenging especially for beginners because of complicated routes, bus schedules, and of course road traffic.
Let me share with you some useful insights when traveling to Laguna alone or with your companion. Hopefully, you'd soon get a fulfilling journey discovering the south.
By Bus: Buendia Bus Terminal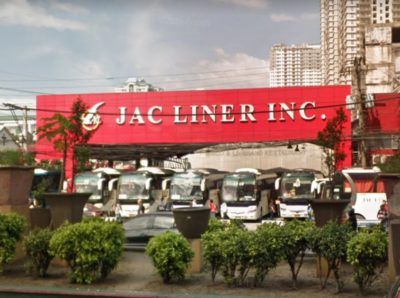 From Jac Liner Buendia Bus Terminal, ride the Jacliner bus bound to Balibago, Calamba, and Sta. Cruz Laguna.
The bus terminal operates daily so it is very convenient for all commuters especially those who are heading back home.
Jac Liner also has its terminal in front of Ali Mall Cubao going to Balibago which operates from four in the morning up to nine in the evening.
Bus Daily Trip Schedule
| | |
| --- | --- |
| Balibago | 4:00 AM – 11:00 PM |
| Calamba | 4:00 AM – 8:00 PM |
| Sta. Cruz | 3:00 AM – 12:00 MN |
Bus fare ranges from P65 – P100
Gyl
Note:
Jac Liner buses are air-conditioned, with TV, and WiFi access intended for all passengers.
Travel time may take up to 2 hours on SLEX (South Luzon Express Way) route.
By FX/GT Express (Ayala UV Terminal])
Another option is by riding FX/GT Express at Ayala UV Terminal where almost all routes going to the south are provisioned.
The UV terminal operates daily so no need to worry about not getting a comfortable ride when visiting Laguna.
Daily Trip Schedule
The operation usually starts from 10 AM until midnight but there are some instances when it can be opened to the passengers as early as 7 AM.
The usual trip leaves every 30 minutes or as soon as all seats get occupied and the situation really depends on the number of passengers waiting.
Gyl
You can also go to Edsa Starmall and check for some transport options either by UV express or buses.
Available Taxi Cars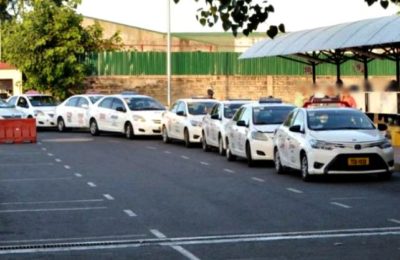 Taxi is the most expensive way of going somewhere south or vice versa. Most of the time, you need to do proper negotiation with the taxi drivers about the transportation cost and once agreed, you're good to go.
Again, riding in the taxicab may give you a comfortable journey but I am sure, you wouldn't want to splurge on the commuting side, right?!
Be wise enough and experience the usual way most Filipinos do when traveling to Laguna and I tell you, no matter how rough and long the ride seems to be, you'll definitely end up having new experiences along the way.
Gyl
Pro Tip:
Never ever forget to ask/remind the bus conductor of your destination if it's your first time traveling.