As you play this very strategic game that has gathered millions of users around the world, it gets more and more exciting to grow your own farm and set up new machines or upgrade your storage for items and crops.
In this particular topic, I am going to share some useful insights on how to get nails on Hay Day even if it really is one of the most difficult items to find.
Plant and Harvest Crops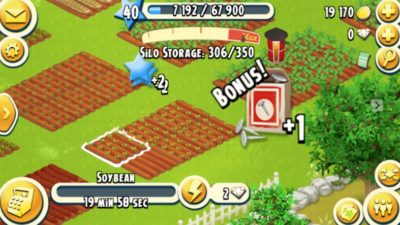 Consistently plant and harvest crops so you can get amazing rewards later on. Although it may seem tough to get nails, I was still able to get one after harvesting lots of soybeans.
Not only you can get points but other important items for upgrade are also given if you can give some time to play.
Tip:
Gyl
Getting nails is probably one of the most challenging parts when playing Hay Day so I suggest you do it consistently.
Watch Videos/Trailers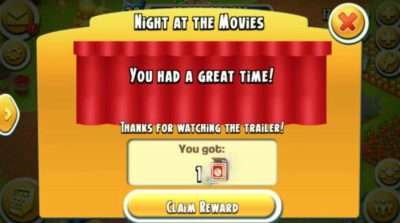 Although it is almost close to never, watching short videos gives you the chance to get nails for free!
Yes, it is not as often as the other items but you can get it probably once or every twice a week given that you have watched all daily trailers available.
Tip:
Gyl
There are about 5 short trailers that you can watch daily so make sure not to miss any of it as soon as it becomes available.
Collect from Animals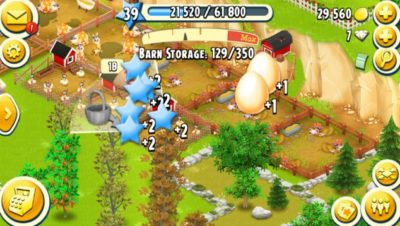 Collecting from the animals can give you more XP points plus rare items for upgrades just like nails. The more you feed and collect from animals, the more you get the chance of receiving nails or other rare items.
Tip:
Gyl
Chickens are the fastest way to collect points because they only need 5 minutes to lay some eggs so make sure to have chicken feeds all the time.
Tap Your Sleeping Pets
Waking your pets up is very rewarding most of the time because of these free gift items from Hay Day may it be for upgrades or for farm maintenance.
Well, nails are unlikely to appear 100% of the time and I tell you, it is really difficult to get but you can get lucky sometimes!
Tip:
Gyl
Feed your pets so they can play at the farm and make sure to tap them whenever they fall asleep so you can get mystery items like nails.
Open Red Mystery Boxes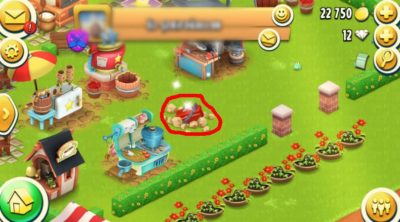 Red mystery boxes are like found treasures in your farm so don't miss the chance of opening it.
Whenever I found a mystery box on my farm or from the neighborhood, I can get nails for like 5% of the time so it is so difficult to get one.
Tip:
Gyl
You can try visiting your in-game friends and check their farms to get more chances of finding unlocked mystery boxes.