Hay Day is really fun to play especially when you have plenty of time to kill! This entertaining and yet, strategic game, has become one of the best creations of Supercell.
There are amazing items yet very rare to find in which can help you succeed in your farming journey.
Now, I am going to share some ways and tips on how you can get saws while growing your own Hay Day farm so please read on.
Hire The Errand Boy: Tom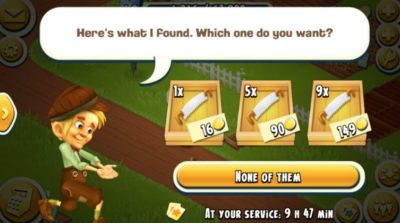 Hiring the errand boy named Tom is the best option to get a lot of saws at a reasonable price. You can up to 9 saws in an instant because Tom is really doing his job very well by finding inexpensive items in the market.
You are probably thinking that hiring Tom is so difficult because it needs 15 diamonds to render his service for 24 hours. Well, point taken but by hiring him, you can still benefit a lot aside from buying saws.
Tip:
Gyl
Once you hire Tom, make sure to set an alarm so every time he wakes up after a 2-hour rest, you can use his service as much as possible if you really want to get the best service that your diamonds have paid for.
Tap Your Sleeping Pets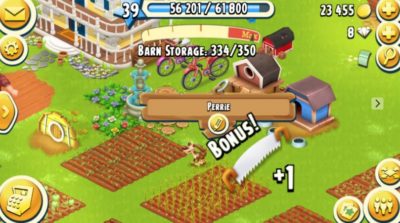 Feeding and playing with your pets are really fun things to do plus you get XP points and rewards so it's like "hitting two birds with one stone"!
Once these pets turned asleep, you can always tap them and expect to get amazing rewards like saws and other farm tools once the pets woke up.
Tip:
Gyl
Whenever pets feel tired and sleepy, grab the chance to wake them up by tapping on them and make them play with you again.
Check out Daily Deals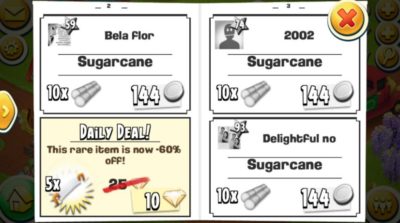 Daily deals from the Hay Day item magazine requires mostly diamonds in exchange for rare items like saws, axes, and etc…
The picture above shows at least how many diamonds you must have to get a specific number of saws right there and sometimes the offer is really pretty tempting!
Tip:
Gyl
Daily deals will be available for a longer time than the normal items for sale so you can get as much time as you need to save more diamonds and purchase one later on.
Open Red Mystery Boxes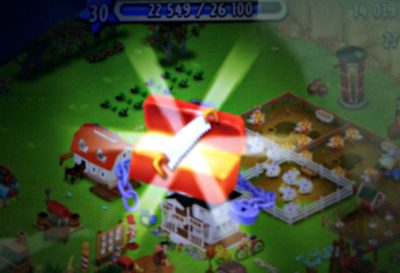 Red mystery boxes appear randomly may it be in your own farm, neighbor's farm, or other farmers that you can find on the daily magazine list.
If you find unlocked mystery boxes, you can get free items like diamonds, rare items for upgrades, and other farming tools.
Saws are challenging to find or more likely to be 20% chance of finding it inside the red box but just like the picture above, I got lucky enough coz I found one absolutely free!
Tip:
Gyl
You can try visiting your in-game friends and check their farms to get more chances of finding unlocked mystery boxes.
Watch Videos/Trailers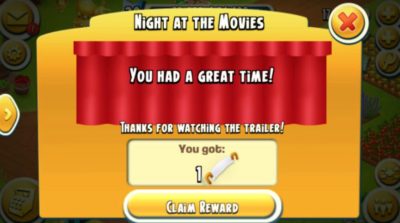 Rewards from watching trailers/videos for 30 seconds are like treasures found from a small pink voucher beside the daily items for sale which is also next to the post (for gift vouchers).
Truth be told, saws indeed appear rarely, however, watching these short clips will give items that are useful for your farm.
Tip:
Gyl
There are about 5 short trailers that you can watch daily so make sure not to miss any of it as soon as it becomes available.
Plant and Harvest Crops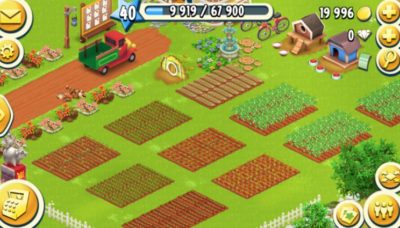 Plant as many as you can! This is one of the best ways to grow your farm and receive free items at the same time.
Aside from coins and XP points, farming tools like saws and axes can be found once you harvest those ready-to-harvest crops!
Tip:
Gyl
I usually get saws whenever I harvest carrots and sugarcanes so you can try planting and harvesting these crops on your farm.