Hay Day moments turn out to be more fun when you can do storage upgrade in order to keep more items for your farm! It may not be as easy as playing the game, however, if you have the will to do it, then you can surely get what you want.
Here are some of the ways and tips that I have tried to get more rare items for storage upgrade like wood panels.
Please read on if you are also looking for some ways on how to achieve your desired silo storage space.
Red Mystery Boxes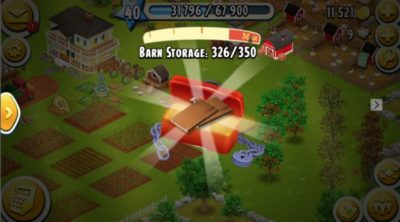 Mystery boxes can be found everywhere whenever you check your farm or visit your neighbors' farm.
If you get lucky enough, you can find rare items like wood panels or other tools used for upgrades.
The chance of getting wood panel is only 10% out of a hundred based on my own experience but just like I said, it can happen at any given time so keep playing!
Tip:
Gyl
Check your farm and other farmers within your reach to find unlocked red mystery boxes for rare items.
Tap Your Sleeping Pets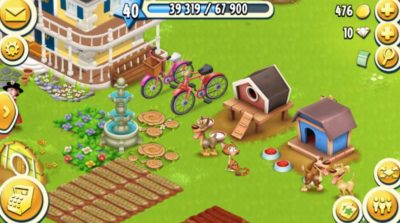 One way of getting a wood panel is by tapping your pet when it fell asleep because you can get some items either for upgrades or for mining.
Always check if your pet has plenty of meat or milk so you can have it sleep any time while preparing to receive great rewards later on!
Tip:
Gyl
When your pet feels tired roaming and playing around your farm, it'll eventually fall into sleep which gives you the opportunity to get some good finds!
Check out Hay Day Magazine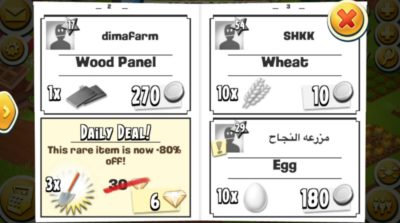 The Hay Day magazine has a lot of on sale items and crops so don't ever skip this out if you want to get some missing items for your farm.
The picture above shows at least how many diamonds you must have to get a specific number of saws right there and sometimes the offer is really pretty tempting!
Tip:
Gyl
The Hay Day magazine gets updated every 5 minutes so make sure to check it out once the items has been updated.
Watch Videos/Trailers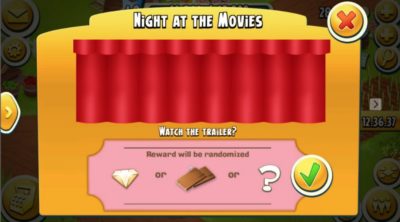 The trailers/videos usually last for 30 seconds so it isn't boring to watch at all. You can even preview interesting games that you might want to install so it isn't a big hassle to watch!
Honestly, watching some videos will not give you a 100% guarantee that you can get wood panel as a free gift, however, you can always try your luck!
Tip:
Gyl
Based on my experience, getting 5 video trailers is the maximum number of videos that you can watch daily so I suggest never to miss it out!
Plant and Harvest Crops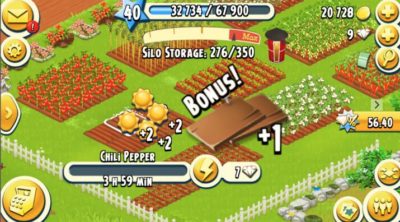 When you plant more often, you can also get free items from Hay Day that you can use for storage upgrades or mining, and farm boosting!
Whenever you play, make sure to plant some crops like wheats, soybeans, corns, sugarcanes, and a lot more so you can have more chances of getting the item that you want, or in this case, wood panels.
Tip:
Gyl
Plant and harvest as many as you can not only for finding wood panels but also for increasing your coins.